Using strong passwords on your iPhone can be even more tedious than typing them in on a laptop or desktop, especially if they have a lot of numbers and special characters. To help you avoid that issue, we compiled a list of the best iPhone password managers of 2020.
With a password manager, you can store your passwords in an encrypted digital vault, so you have access to them on your iPhone at home or on the go. Many of them also come with password generators and form-filling features so you don't have to copy and paste your passwords every time you use them.
With that in mind, we've researched the best iPhone password managers that will help you keep your passwords safe and secure on all your devices.
The 14 Best iPhone Password Managers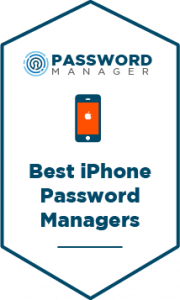 How We Chose the Best iPhone Password Managers
With so many password managers to choose from, sorting out the features you need from the ones that you don't can be a challenge. That's why we've relied on four key criteria to help you narrow down the list and find the right password manager.
Security
We only included iPhone password managers that offer the best encryption standards in the industry — 256-bit AES with PBKDF2-HMAC-SHA512 — along with other security features, such as biometric logins and multi-factor authentication. These features keep your passwords safe from unauthorized access.
Device Compatibility
Device compatibility is another key feature to look for in a password manager for your iPhone. A compatible password manager allows you to access your passwords from any device, including on your laptop or tablet, without being limited to a particular operating system. All of the options on our list are compatible with multiple devices and browsers.
Coverage
While you might only have a finite number of passwords at the moment, you'll want to choose a password manager that you can use for the years ahead. We've focused on finding password managers that allow unlimited password storage and unlimited devices, so you can continue adding new accounts without any storage restrictions.
Added Features
Other key features include password sharing, which enables you to share some of your passwords with a trusted family member or colleague, and password generation, which can help you come up with stronger passwords in the first place.
Why We Didn't Consider Price
Password managers are available at a range of price points, with most subscriptions available on a monthly or yearly basis. The good news is that subscribing to a quality password manager won't set you back more than a few bucks a month, and in many cases, you can even access all of the features you need for free.
Best iPhone Password Manager Reviews
1Password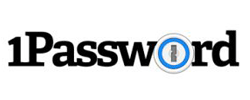 1Password has been in the business for over a decade, making them an easy-to-use password manager with a solid track record when it comes to security. They use AES 256-bit encryption, with additional security measures in place to ensure that only you have access to your vault and that your passwords are secure while in transit.
1Password offers several subscription plans, including options for individuals, families, and businesses, ranging from $2.99 to $7.99 per month. You'll get unlimited password storage and up to 1 GB of document storage, as well as 24/7 email support.
You can use 1Password on any number of devices, with apps and browser extensions available for most platforms. 1Password supports Touch ID on iPhones and iPads, and it also offers a Travel Mode to protect your passwords while traveling. Only passwords that are marked "safe for travel" will be stored locally on your device in this mode.
1Password Password Manager Features
Avast Password Manager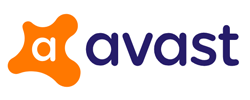 Avast is a Czech-based company that offers a password manager, antivirus software, and other cybersecurity tools. Avast Passwords isn't available as an individual product, but Avast subscribers can get an activation code or download it as part of an Avast Antivirus package.
Avast is compatible with a range of operating systems, including Windows PC and Mac devices, as well as Android and iOS smartphones. One handy feature is the One Touch Login, which allows you to unlock the PC app using your mobile device.
All plans come with a password generator and autofill options, but some features are limited to paid plans, including secure password sharing.
Avast Password Manager Features
Bitwarden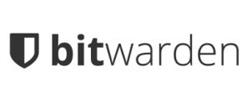 Bitwarden is an open source password manager that launched in 2016. In addition to Android and iOS mobile apps, it offers several desktop apps and browser extensions, so you can access your passwords on all your devices.
Bitwarden has a free plan with unlimited devices and passwords, but since the Premium plan is only $10 per year, it may be worth upgrading to get a few extra features, such as two-step login, vault health reports, and priority customer support. There's also a Family plan for $1/month for up to five users, and several team and enterprise options. All paid plans come with 1 GB of secure storage.
Since Bitwarden is open source, it means that all of the code is available to review on GitHub, and tech-savvy users can self-host it on their own server if they prefer, or use command-line tools to run scripts on their vault.
Bitwarden Password Manager Features
Dashlane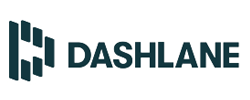 Dashlane is a user-friendly password manager that promises to simplify your online life by autofilling passwords, user names, addresses, and more. They also promise to store your data safely and notify you of any breaches as soon as they occur.
Dashlane's free plan is a good place to start, although with a limit of 50 passwords and 1 device, the paid plans may be more practical for most users. The Premium plan costs $4.99/month and allows unlimited passwords and devices. It also comes with a VPN.
The Premium Plus plan includes all of these features, plus credit monitoring and identity theft insurance, making Dashlane a good option if you're looking to do a comprehensive online security upgrade. Business and family plans are also available, with the option to keep your personal and business logins stored in separate Smart Spaces.
Dashlane Password Manager Features
Data Vault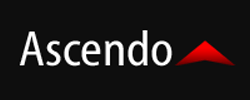 Data Vault is an iPhone password manager provided by Ascendo, which also offers a desktop version for Windows, MacOS, and more. One benefit to Data Vault is that you don't have to pay a monthly subscription, just a one-time purchase for each device.
Data Vault can store passwords, usernames, credit card numbers, and more. Unlike many password managers, your passwords aren't stored in the cloud — instead, your devices are synced over your local network.
Data Vault uses 256-bit encryption, and for added protection, you can set a maximum number of login attempts, which will wipe your data after too many tries. You can also import your existing passwords from other password managers or in CSV format.
Data Vault includes a password generator, Touch ID support, and more, although its user interface is a bit dated compared to some of the other options on our list.
Data Vault Password Manager Features
Kaspersky Password Manager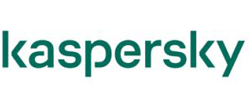 Kaspersky offers a whole suite of online security tools. The only difference between the free and Premium version of the password manager is that the free version allows you to store a maximum of 15 passwords and documents.
Most users are better off with the Premium version, which costs $14.99 per year, and includes unlimited password storage and synced devices. You can also use it to store your driver's license and passport, bank cards, and other sensitive documents.
Autofilling your address and banking details is only available with the Mac and PC apps at the moment, but will be rolling out to mobile next. In addition to a password generator, Kaspersky Password Manager comes with several extra features, including the option to be notified if you've used the same password twice, or if your passwords are too easy.
Kaspersky Password Manager Features
Keeper
Keeper Password Manager comes with a range of pricing options, including Personal, Family, Student, Business, and Enterprise. The Personal plan comes with unlimited password storage, unlimited devices and syncing, and 24/7 support.
Upgrade to the Max Bundle and you also get secure file storage, a private messenger called KeeperChat, and BreachWatch Dark Web Monitoring, which alerts you if any of your existing passwords have been compromised in a data breach. All of this is done with a "zero-knowledge" approach, meaning that all of your data is encrypted on your device and Keeper can't view any of your passwords or documents.
You can download Keeper on a variety of devices, including your iPhone, and use your face or fingerprint as a biometric login. Keeper also supports two-factor authentication on other Mac devices, such as the Apple Watch.
Keeper Password Manager Features
LastPass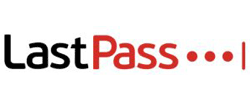 LastPass is one of the few major password managers to offer a free version without any limit on the number of passwords you can store or devices you can sync. The Premium version only costs $3 per month and adds several features, including unlimited shared folders, advanced multi-factor options, and 1 GB of encrypted file storage.
You can also subscribe to a family plan for $4 per month for up to 6 users, as well as Team and Enterprise plans. All plans come with a free 14- or 30-day trial.
LastPass offers all the security features you'd expect in a password manager, including AES-256 bit encryption with PBKDF2 SHA-256 and local-only encryption, which means your passwords aren't accessible by anyone at LastPass. You can download apps and browser extensions on most devices, including iPhones and Androids. They also offer LastPass Authenticator, a separate app that can be used for 2FA.
LastPass Password Manager Features
LogMeOnce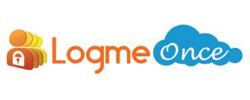 LogMeOnce is available at several different price points, including a $0 Premium edition that is supported by ads. The Professional, Ultimate, and Family plans range from $2.50 per month to $4.99 per month and include encrypted storage and password sharing.
What sets LogMeOnce apart is its commitment to improving your security practices, which they do by providing you with password tips and advanced reporting features. The Dashboard prompts you to change your weakest passwords, while the Scorecard tracks your progress over time. LogMeOnce works on many different browsers, iPhones, Androids, and more.
LongMeOnce also provides several multi-factor authentication options to choose from, including PhotoLogin, which takes a selfie on your webcam and sends it to your phone to confirm that it's you. You can also use face and fingerprint biometric logins.
LogMeOnce Password Manager Features
mSecure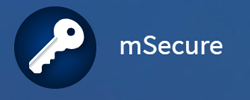 mSecure is one of the few password managers with a one-time purchase price, which is perfect for those who don't want to pay a monthly or yearly subscription. You'll only pay $29.99 for unlimited use on your iPhone, macOS, Android, and Windows devices.
There's a free version for those who don't want to spring for the Pro edition, but you won't get Touch ID and Face ID, Apple Watch support, and autofill features.
mSecure has a clean and easy-to-use interface and automatically downloads "favicons" for each of the sites you store in your vault. This makes it easy to visually identify which entry goes with which site while sorting through and organizing your passwords. You'll also get enhanced backup features that allow you to store up to 10 backups, in case you need to restore a previous password that you changed or deleted.
mSecure Password Manager Features
Password Safe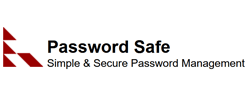 Password Safe is an open source password manager that was initially built for Windows and Linux. This version is free, although if you want to purchase the app for your iPhone or iPad, it will cost $2.99 in the app store, or $14.99 for your macOS device.
Password Safe has a good track record when it comes to security, but the interface may be less appealing to those looking for a slick, modern design. You can use it to sort your passwords into categories, and sync them via Dropbox or iCloud. If you want to store a copy of your passwords elsewhere, you can export them as an encrypted PDF.
Biometric logins such as Touch ID and Face ID are supported, and of course you get a strong password generator. While Password Safe may not be as flashy as some other alternatives, it's a good option if you want an open source password manager.
Password Safe Password Manager Features
RoboForm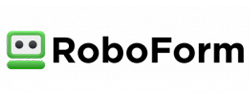 RoboForm is a password manager for Windows, Mac, Android, and iOS devices, with a built-in password generator, password sharing options, and more. It relies on AES-256 bit encryption and multi-factor authentication to keep your passwords safe.
RoboForm offers a free plan with unlimited passwords and logins, although only paid plans include cloud backup, two-factor authentication, and syncing across all of your devices. A personal plan costs $1.99 per month (billed annually), while the Family plan includes up to 5 accounts with secure sharing for $3.98 per month (billed annually).
There's also a free password generator available on the RoboForm website that you can use to create new passwords even if you don't download the password manager. Or, test your existing passwords with the "How Secure is My Password" tool.
RoboForm Password Manager Features
Sticky Password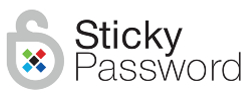 Sticky Password claims to work on up to 16 browsers and all of your devices, making it a solid password manager for your iPhone, Mac laptop, and more. You can also save your passwords on a USB flash drive and access it on Windows devices.
As with most of the options on our list, it offers military-grade AES‑256 encryption and two-factor authentication to confirm that it's you trying to log in. It also provides biometric login options and local WiFi syncing so you passwords never leave your network.
Sticky Password offers several pricing options, including a free version that comes with all of the basic features except sync, backup, and password sharing. There's a Premium plan for $29.99/year, which is more comprehensive and includes a 30-day money-back guarantee (and a donation to protect manatees). Sticky Password also offers a Team plan for businesses, and an Academic plan for students and teachers.
Sticky Password Password Manager Features
Zoho Vault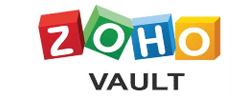 Zoho has made a name for itself as a comprehensive office software suite, including email, scheduling, project tracking, document sharing, and more. Zoho Vault is their password manager, which is available for both teams and individuals.
Their free plan provides a variety of features, including unlimited password and note storage, mobile access on Android and iOS, and several browser extensions. Their Standard plan adds on a few more features, such as cloud backup, secure sharing, password expiration alerts, and more.
Zoho Vault uses AES-256 encryption, and allows you to restrict access to your account from specific IP addresses for added security. You can also track password access and transfer password ownership. It's also one of the few password managers with built-in integrations with G Suite and Office 365, making it a good choice for professionals.
Zoho Vault Password Manager Features
Best iPhone Password Manager Basics
Why Should You Use a Password Manager?
A password manager is essentially a secure vault that stores your log-in information for all of your accounts in one place. This allows you to set up stronger passwords on your accounts because you don't have to remember all your passwords individually — just your one master password that you use to access your vault. Once you log in with your master password, it can fill in the log-in details for any site you've saved in your vault.
Are Password Managers Secure?
No password storage system is foolproof, but password managers are one of the most secure ways to safeguard your online identity. That's partly because they encrypt your passwords, which is far more secure than storing them on paper or in a file on your laptop. Still, they won't protect you if you use weak passwords to begin with, or if you use the same password on all of your accounts.
For the best security, use a password generator to create strong passwords, and use multi-factor authentication to prevent authorized access to your account.
Do iPhone Password Managers Work on Other Devices?
To get the most out of your password manager, you'll want to find one that's compatible with all of your devices. While most password managers store your data in the cloud so that you can access it on multiple platforms, they may not have an app for every operating system. Choose one that supports your OS or preferred browser to ensure that key features, like autofill and biometric logins, work properly.
How Do Biometric Logins Work?
Some password managers allow you to set up a biometric login, which means you can use your face, eyes, or fingerprint to unlock your secure password vault. This can save you the trouble of having to type in your master password each time you open up your password manager, by confirming that it's really you accessing your device.
What If I forget My Master Password?
Because your vault contains sensitive data, resetting your master password won't be easy — if it's even possible at all. Some password managers allow you to revert to a previous password, or to reset your password from a device you've used before. With other password managers, you're locked out for good, and you'll have to reset all of your individual account passwords from scratch.
That's why it's so important to use a master password you'll remember, and consider backing up your primary email password somewhere else.