Whether you're struggling to remember multiple passwords, or are looking for an easy way to store passwords on your smartphone, a password manager can help. Best of all, many password managers are free. To help you choose the right one for you, we reviewed over 20 free password managers and put together a resource guide of what's most important to consider.
The best free password managers do all the heavy lifting — generating, storing, and auto-filling out your passwords — without compromising security. Take a look at our top picks for the best free password managers of 2020.
The 15 Best Free Password Managers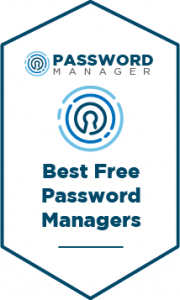 How We Chose the Best Free Password Manager
Before handing all of your passwords over to a third-party service, it's a good idea to do some vetting and make sure that it offers the security standards and features you need.
To help you find the best free password managers, we focused on these four key factors that every good password manager should offer:
Security
No one except you should be able to access your password manager. That's why most password managers use the highest possible encryption (256-bit AES with PBKDF2-HMAC-SHA512) to protect your data.
In addition, many password managers offer extra layers of protection, such as biometric logins and multi-factor authentication, to make sure it's really you trying to get in.
Device Compatibility
One of the most convenient things about using a password manager is that you can take your passwords with you wherever you go. No more getting locked out of your account while you're at work or on-the-go because you don't have your log-in details with you.
The best free password managers store your account in the cloud, so you can access your passwords from anywhere, including your desktop, laptop, and smartphone.
Coverage
It's good practice not to reuse any of your passwords, so choosing a password manager with unlimited storage is a must. We've focused on those that provide unlimited storage and allow you to sync an unlimited number of devices. That way, you can keep adding new passwords to your account without worrying about running out of room.
Added Features
There are plenty of other features to consider, some of which may be more useful than others depending on your habits. If you have trouble coming up with strong passwords, you'll want one with a password generator or password strength audit tool. Other tools include family sharing functions and password inheritance.
Why We Didn't Consider Price
You can find password managers with a variety of pricing options, with many companies offering a free plan in addition to premium plans. Aside from focusing on free password managers for this list, we didn't take price into account when making our selections. If you choose a paid plan, you can expect to pay anywhere from $20 to $60 per year.
Best Free Password Manager Reviews
1Password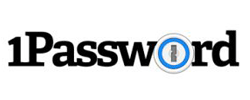 1Password is one of the most comprehensive password managers out there, with plans for individuals, family members, and businesses. You can try it out free for 30 days, but most users will need to upgrade to a paid plan after that. The free local vault storage option is only available on some devices, and requires a one-time licensing fee.
Along with AES-256 bit encryption, 1Password offers several unique features, including Travel Mode, which allows you to remove selected passwords before crossing borders, and restore them on the other side. You also get a digital wallet for online banking and credit card storage, and the 1Password Watchtower, which lets you know if any of the websites you use have been compromised.
1Password works on all major operating systems and browsers, and you can set up a biometric login option for easy access on your smartphone.
1Password Password Manager Features
Bitwarden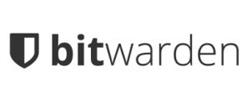 Users who are looking for an open source password manager might want to consider Bitwarden, which has been posting its source code on GitHub since 2016. Along with many of the features you'd expect in a password manager – including device syncing, password generation, and more – you also have the option of running command line scripts on your vault and self-hosting it on your own server.
If you do choose to upgrade from a free plan to the premium version (less than $1 per month), you'll also get 1 GB of secure storage, two-step login options such as YubiKey and Duo, and vault health reports. With the Family Sharing plan, you get additional sharing features for up to 5 users, including unlimited collections and shared items.
Bitwarden has been independently audited and uses secure AES-256 bit encryption, so you can be sure your passwords are safe in storage and in transit. And since Bitwarden believes that "everyone should have access to password security tools," its free version isn't noticeably less powerful than its premium plans.
Bitwarden Password Manager Features
Blur
Blur describes itself as "a tracker blocker, an identity shield and a password manager," and is a combination of two separate tools, DoNotTrackMe and MaskMe, which were combined in 2014. Reviewers say its password management tools aren't as good as some of its competitors, but its additional privacy protections make it stand out. So if you're looking for a password manager with a few extras, Blur is worth a look.
With the free plan, you get password management, an online wallet that autofills your credit card details, and tracker blocking, but you can't sync your passwords to multiple devices. Blur's paid plans start at $39 per year and include additional privacy features, such as email, phone number, and credit card masking, which creates a virtual card number to keep your real one hidden.
When used alongside the password manager, these tools can help protect you against fraud and spam. You can also generate a Backup Passphrase to help you access your account if you forget your master password.
Blur Password Manager Features
Dashlane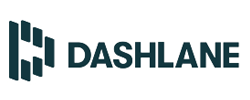 Dashlane is a slick, modern password manager that doesn't have much of a learning curve. You'll be able to get it up and running quickly on your Windows, Mac, or Linux devices, and you can also download smartphone apps and browser extensions. The main drawback to the free version is that you can only store up to 50 passwords and use it on a single device. Paid plans come with unlimited password storage.
In addition to strong encryption and two-factor authentication, Dashlane offers options for autofilling forms and payments, personalized security alerts, and secure password sharing. Premium options include identity restoration and dark web monitoring.
All told, Dashlane is a good choice if you can limit yourself to 50 passwords, or if you don't mind paying a bit more for the premium version. Business and family plans are also available if you want to get a good deal on multiple accounts.
Dashlane Password Manager Features
Kaspersky Password Manager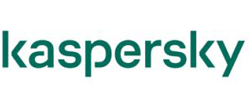 Kaspersky Password Manager offers several advanced features, including alerts if you use weak or duplicate passwords. You'll also get a secure password generator, autofill options for addresses and bank cards, and a vault to store other personal documents such as your driver's license and passport.
This password manager uses "zero-knowledge" technology to ensure that none of your passwords are visible to anyone else, and it will even clear your clipboard to make sure it doesn't contain any passwords that you've copied and pasted. It can even scan your computer to find unencrypted versions of sensitive documents and prompt you to save them securely in your vault.
Unfortunately, the free version limits you to storing 15 passwords on one device, but the premium version is a reasonable $14.99 per year and offers unlimited storage. You can download it on your PC, or get apps for Android and iOS on the Apple and Google Play stores. Kaspersky also offers several other internet security products.
Kaspersky Password Manager Features
KeePass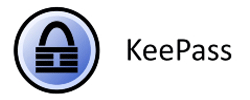 KeePass is a powerful open source password manager that's best for tech-savvy users. It's entirely free, with an option to donate to support the developers. You can also install dozens of plugins and integrations, to backup your passwords in Dropbox or to import your passwords from another password manager, for example.
KeePass works on Windows, MacOS, and Linux, although it doesn't have any official mobile apps. If you want to use it on your smartphone, you can choose from unofficial ports, such as KeePass2Android or Strongbox for iOS. Like most password managers, KeePass uses strong AES-256 encryption to keep your data secure. You can also set up 2FA and biometric logins using plugins.
In short, KeePass isn't going to take the work out of storing your passwords, but it will give you plenty of options if you put in the effort to customize it.
KeePass Password Manager Features
Keeper
Keeper Password Manager offers a 30-day free trial, but after that you'll have to sign up for a monthly plan if you want to keep on using it. Fortunately, its pricing plans are pretty reasonable — less than $5 per month for an individual, with 50% off for students, and deals for businesses and families.
You can download Keeper for MacOS, Windows, Linux, and more, or use it with one of many browser extensions for Chrome, Firefox, Safari, and other browsers. Keeper has a few additional tools, including a secure messaging tool, and a dark web monitoring tool that lets you know if your passwords have been found on the dark web.
In addition to industry-standard encryption, Keeper supports two-factor authentication and biometric logins to keep unauthorized users out of your account.
Keeper Password Manager Features
LastPass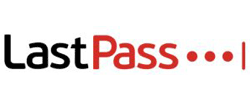 LastPass offers a free plan with fewer limits than many of its competitors, including no limits on how many passwords you can store or devices you can sync. The main limits to the free plan are reduced sharing options and no encrypted file storage.
If you upgrade to the Premium plan, you'll also get dark web monitoring, 1 GB of file storage, and priority tech support for $3 per month. You can even set up emergency access so that a trusted friend or family member can get access to your vault in the event of an emergency after a specified amount of time has passed.
As with many password managers, LastPass offers apps and browser extensions so you can use it across all of your devices. With AES-256 bit encryption and advanced 2FA features, you'll never have to worry about anyone breaking into your account.
LastPass Password Manager Features
LogMeOnce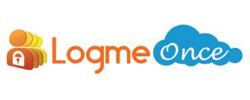 LogMeOnce claims to have 57 features, which makes up for its slightly dated interface. You'll get an "Identity Risk Scorecard" and prompts to help you upgrade your password strength and online security practices. It also supports biometric logins and multi-factor authentication options such as PhotoLogin, which confirms your identity by sending a photo from your computer's webcam to your smartphone for login approval.
The Premium version of LogMeOnce is ad-supported, so you'll get most of the features you need without paying a dime. The Professional version costs $2.50 per month, and throws in some additional features, including 1 GB of encrypted storage.
LogMeOnce works with iOS and Android smartphones, as well as your Windows PC and other desktop computers. There's no limit on device syncing, so you can access your passwords on all of your devices. Single sign-on and logout features give you control over which devices are linked to your account at any time.
LogMeOnce Password Manager Features
Neustar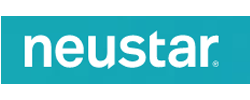 Neustar provides a variety of digital defense projects for business and enterprise, but its SAASPASS password manager is entirely free for personal use on your smartphone and other devices. It's available on the App Store, Google Play, and more. There are separate pricing tiers for companies, nonprofits, and developers, starting at $10 for up to 10 employees.
SAASPASS offers a range of security features, including multi-factor authentication with Touch ID and Face ID, as well as a password generator and an encrypted notepad. You can also remotely wipe your vault if your device gets lost or stolen.
You can customize the layout of the app, and click on your accounts to open them in the app or in a separate browser window. There's also an authenticator tool that helps you log in securely to external websites by scanning a barcode within the app.
Neustar Password Manager Features
Password Safe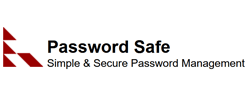 Password Safe is a free and open source tool that works on Windows 7 and up, as well as on Android and Apple devices. It has built-in support for over a dozen languages, so you aren't limited to using an English-language interface. The smartphone apps aren't free, but are available for a one-time purchase ranging from $2.99 to $14.99.
Password Safe supports biometric authentication on its mobile apps, and two-factor authentication with Yubico's Yubikey on its PC version. Password Safe also syncs your passwords via local networks, such as Dropbox and iCloud. There's no recovery mechanism, however, so it's important to remember your master password in order to unlock your vault.
Since Password Safe is open source, you can review the source code yourself, and you aren't reliant on a third-party to protect your data on their cloud servers. However, it may not be as convenient for less tech-savvy users who are new to password managers.
Password Safe Password Manager Features
Roboform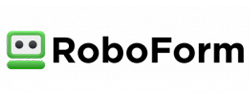 RoboForm has a variety of free tools available, including a secure password generator, a password checker, and a password manager. You can download it for Mac, Android, iOS, and Windows, or install an extension in your favorite browser.
RoboForm is intuitive and easy-to-use, and is supported by strong security practices, including AES-256 bit encryption and two-factor authentication. You can capture new passwords automatically as you browse the internet, or import existing login details from a CSV. There's no limit to how many passwords you can store.
The main downside to the free plan is that you won't have access to cloud backup or the ability to sync your passwords on all of your devices. If you want to share folders with a family member or grant them emergency access, you'll need to sign up for an "Everywhere" plan, which costs $23.88 per year for individual users or $47.75 for a family of 5. Paid plans also come with priority 24/7 support.
Roboform Password Manager Features
Sticky Password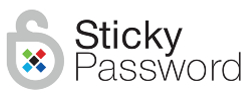 Sticky Password has been around for over 17 years, making it a long-running player in the password manager market. It provides a combination of tools, including a password generator, a digital wallet, and secure note storage designed to protect your passport, driver's license, and other secure documents behind AES-256 encryption.
Sticky Password is available for download on your PC, via the iOS or Android stores, or as a browser extension. It's free to install it on an unlimited number of devices, but you'll have to upgrade to the premium version if you want to sync your passwords. You'll also get additional features when it comes to backup and password sharing.
If you don't want to store your passwords in the cloud, you can sync them via your own home WiFi network for additional security. Either way, your passwords are protected by multi-factor authentication to ensure that it's really you logging in.
Sticky Password Password Manager Features
True Key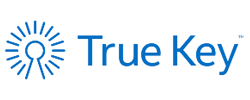 True Key is provided by McAfee, and is available as part of their security suite, making it a good option if you want to choose a free password manager from a brand you already know. That said, the free version limits you to 15 passwords, which may not be enough for the average internet user. The Premium plan gets you unlimited passwords.
True Key puts the focus on multi-factor authentication, and says that "you'll always be verified by at least two factors before being signed." You can add additional factors if you want for even more security, and there's a handy chart on their website showing you exactly which login options are available on each device. This includes email, master password, fingerprint (for smartphones) and Windows Hello™ (on PC).
Other features include a digital wallet for storing your credit cards, a strong password generator, and automatic password capture from existing logins.
True Key Password Manager Features
Zoho Vault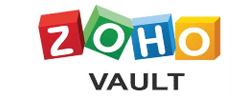 Zoho Vault is one of the most robust password managers you can use for free, with no limit on how many passwords you can store. Although it's suitable for personal use, it's interface is geared toward professionals, and integrates with other Zoho apps, such as Mail, Desk, and Projects, as well as G Suite and Office 365.
Paid plans offer a few additional features, including cloud backup, admin controls, and secure password sharing, but you may not even need to upgrade at all. You can install Zoho Vault on your computer or smartphone, or just use the browser extension.
Personal users will benefit from a visual dashboard that shows which of your passwords are weak or reused, or contain usernames or common dictionary words. Business users can keep track of which team members have access to which passwords, with records of when and where they were used.
Zoho Vault Password Manager Features
Best Free Password Manager Basics
How do password managers work?
A password manager is a database that stores all of your passwords and log-in details in an encrypted format. Instead of writing them down on paper or storing them in a Word doc, your password manager stores them for you so you never have to remember them again. You only have to remember a single master password that grants you access to your vault. Make it a good one, though, and don't forget it. If you do, you may have trouble verifying your identity and getting into your account.
Can I Trust My Password Manager?
Handing your passwords over to an unfamiliar company can be scary, but the reality is that your passwords are probably safer in their hands than yours. That's because they store passwords using a high level of encryption; even their own team members can't view your passwords. So the chances of a rogue customer support agent getting access to your passwords is pretty slim. However, data breaches can occur, so only use a password manager with a good track record for addressing vulnerabilities.
Are Password Managers Just for Passwords?
Beyond simply storing your passwords, password managers can house anything associated with your online accounts, including usernames, payment details, answers to security questions, and more. It can function as a secure filing cabinet for anything you type in frequently. For example, you can store your driver's license number and expiration date so you never have to look them up again.
A password manager is also a good way to track which payment cards you use with each account, so you can remember to update them when they expire.
How Does a Password Generator Work?
Your password manager won't make your online accounts any more secure if you only use it to store easy passwords, like your birthday or name in reverse. To improve your password strength, you can use your password manager to generate new passwords, using a specified combination of numbers, letters, and special characters. Aim for at least 16 characters, or use a built-in tool to measure your password's strength.
How Does Password Sharing Work?
While you should never share your master password, there are some passwords that you might need to share with a friend, colleague, or family member. You might have a shared bank account or work account that other people need to access. Some password managers offer shared folders that make it easy to share one or more passwords. This is more secure than telling it to someone over the phone or emailing it in plain text, since it's sent to them in an encrypted format.