Password managers make it easy to log into your online accounts safely and securely without ever leaving your browser. As internet users have more accounts to remember than ever before, it's important to maintain good password habits, including coming up with strong passwords and using unique passwords for each of your accounts.
Some password managers work well across all devices, while others are designed for specific browsers or operating systems. We've come up with this list of the best Firefox password managers that you can use on any device that has Firefox installed on it.
The 7 Best Firefox Password Managers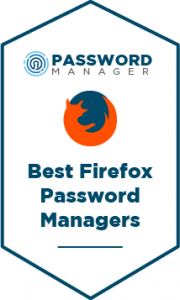 How We Chose the Best Firefox Password Managers
Choosing a password manager is a matter of personal preference, depending on what features, storage limits, pricing plan, and subscription length is right for you. That said, there are some features that all good password managers should have. We've taken the following four criteria into account when putting together this list:
Security
First, whether you're storing passwords for banking apps or social media profiles, you'll want to protect them with the latest security and encryption standards (256-bit AES with PBKDF2-HMAC-SHA512). You might also choose to turn on additional options such as two-factor authentication and biometric logins. We've made sure that all of the password managers on our list meet the latest security standards of the industry.
Device Compatibility
Even if you use your password manager primarily in the Firefox browser, you may want to install it on other devices, such as an Android or iOS smartphone. We've focused on password managers that are compatible with multiple devices and operating systems, so you can use it on your laptop, smartphone, tablet, and more.
Coverage
In today's world, we accumulate new passwords so quickly that you'll need a password manager that can keep up. While some password managers have limits on the number of passwords you can store, many of them offer unlimited storage. We've made note of which one provides the most storage and device coverage to help you make your pick.
Added Features
Storing your passwords is just one of the things a password manager can do. Many of them offer extra features, such as a password generator, file storage, account sharing features, and more. We've included a wide variety of features on our list, so you can either stick with the basics, or choose one that's a little more advanced.
Why We Didn't Consider Price
We didn't factor in price when compiling our list, because we think that some of the best password managers are worth paying for, while others are entirely free. You can choose the right one for you based on your budget and the features that you're willing to pay for. Some of the password managers on our list offer multi-user subscriptions for teams and families, as well as discounts for students, so this may be worth looking into too.
Best Firefox Password Manager Reviews
1Password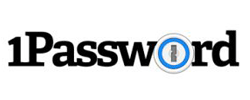 1Password is a cross-platform password manager suitable for everyone from individuals to families and businesses. It offers apps for all major operating systems, including iOS, Android, Windows, and Linux, as well as add-ons for Firefox and other browsers so you can access your passwords on all of your devices.
1Password protects against phishing and keyloggers by using secure input fields and by only filling in your details on sites that you've already visited. It also removes passwords that you've copied into the clipboard, and only works in trusted browsers that have been signed by an identified developer.
1Password relies on 256-bit AES encryption methods to keep your vault safe, and offers a "Watchtower" feature to alert you to data breaches. Other features include multi-factor authentication, biometric login options, and Travel Mode, which protects your sensitive login details while in transit.
Pricing starts at $2.99 per month for individual users, which includes unlimited password storage and 1 GB document storage. You'll also get 24/7 email support and a 365-day item history in case you need to revert to a password you've deleted.
Family plans start at $4.99 per month for up to 5 users, while Team plans start at $3.99 per user. You can try it out for free for 30 days before committing to a subscription.
1Password Password Manager Features
Avast Password Manager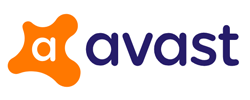 Avast Passwords supports Apple and Android devices, PCs, and more, and can also be used with Firefox and other browser extensions. Avast is based in the Czech Republic, and offers more than just a password manager: you'll find antivirus software, a VPN, and other cybersecurity tools to keep you safe as you browse the internet.
Currently, Avast doesn't offer a standalone password manager subscription, so you'll have to purchase one of their bundles in order to access it on your device. It features most of the tools you'll need in a password manager, such as a password generator, automatic form filling, and data syncing across multiple devices.
Other features include One Touch Login, so you can use your mobile device to unlock Avast Passwords on your PC, and Password Guardian, which alerts you if any of your passwords are weak, re-used, or have otherwise been compromised.
Avast offers a free antivirus package, but you'll need to purchase Avast Ultimate to get all of the premium features. Paid plans are available for $5.49 per month, or $65.88 per year, for one device, or $6.49 per month ($77.88 per year) for up to 10 devices.
Once you've unlocked the password manager, you can add it to Firefox, or access it with the Avast Secure Browser, which comes with it already installed.
Avast Password Manager Features
Dashlane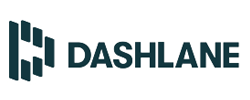 Dashlane focuses on helping you come up with stronger passwords and streamline your online security habits. This includes a password generator, autofill features, and a digital wallet so you can store your credit cards and banking details securely. It can save new passwords as you browse the internet, or you can import your existing login details.
Dashlane works with Apple, Android, Windows, and Linux devices, and can be installed on all major browsers, such as Chrome and Firefox. You can store an unlimited number of passwords and sync it to any number of devices on a paid plan, which starts at $4.99 per month for the Premium Plan and $9.99 for Premium Plus.
The Premium plan includes dark web monitoring and a VPN for public WiFi protection, as well as two-factor authentication, while the Premium Plus plan adds on identity theft insurance and identity restoration support. You can use Dashlane for free as long as you like, but you'll be limited to 1 device and up to 50 stored passwords.
Dashlane uses the same security standards as most other password managers (AES 256-bit encryption) and their team can't see anything you store in your vault, due to its "zero-knowledge" design. It only lets you login in from an approved device to eliminate the chances of a third-party getting access to your passwords.
Dashlane Password Manager Features
Firefox Lockwise
Firefox Lockwise is developed by Mozilla, the same team behind the Firefox browser, so not only is it compatible with Firefox, it's specifically designed for it. In addition, Mozilla has a strong track record when it comes to privacy, so you can count on AES 356-bit encryption and other up-to-date security features. You can also log in securely using Face and Touch ID, and other multi-factor authentication options.
While Firefox Lockwise offers mobile apps for iOS and Android, it doesn't provide any other browser extensions, so you won't be able to use it in Chrome, Opera, or any of your other favorite browsers. You'll need to have a Firefox account and log into your account on at least two separate devices in order to activate it.
The good news is that Firefox Lockwise is open-source and entirely free. You can view the source code on GitHub, and install it on any number of your devices. They've also partnered with Have I Been Pwned, which will let you know if any of your login details have been compromised in a data breach.
Lockwise has a password generator to help you create strong passwords, but doesn't have many of the additional features that some password managers include. In short, it's a solid (and free) password manager if you're comfortable using one that's made specifically for Firefox and doesn't provide any other browser extensions.
Firefox Lockwise Password Manager Features
LastPass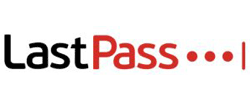 LastPass is an all-in-one password manager that comes with many of the features you need to improve your online security, including a password generator, secure storage for encrypted notes and other records, and dark web monitoring for data breaches.
LastPass uses AES 256-bit encryption, and offers additional security tools, including biometric logins and emergency access options. You can install extensions on Firefox and several other browsers, as well as apps for mobile and desktop devices. There's also a separate Authenticator app that you can use to login into third-party accounts using an one-time, randomly-generated code.
The Free version of LastPass includes unlimited password storage and device syncing, while the Premium version comes with advanced sharing options and tech support for $3 per month. You can also sign up for a Family plan with up to 6 users, or a Business plan for teams and enterprise users.
All of your data is encrypted locally, which means that no one at LastPass can access your vault. You can also store your billing address and banking details for easy online shopping, and generate random usernames for even more security. It even works on wearable devices, so you can still have access to your vault while on the go.
LastPass Password Manager Features
RoboForm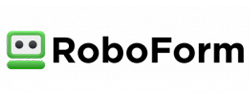 RoboForm has been in the industry for over a decade, and they continue to release new versions of their password manager to stay up-to-date with the latest trends. Their most recent edition is available for Windows and Mac devices, smartphones, and more. You can also install one of several browser extensions, including Firefox and Chrome.
RoboForm comes with a password generator that allows you to set advanced criteria for your passwords, such as determining how many numbers, letters, and other symbols to include. You can also share logins with other users, while maintaining the same level of encryption (AES 256-bit) that RoboForm uses to secure your vault.
Pricing starts at $23.88 per year for individual users, and supports unlimited password storage and device syncing. You can also choose a Family Plan with up to 5 accounts, and a Business plan with anywhere from 1 to 1000 users. There's also a free version, which includes many of the core features, but you'll need to upgrade to a paid plan to get cloud backup and syncing, 24/7 support, and two-factor authentication.
Other useful features include offline access so you can still access your vault without an internet connection, and the ability to import existing passwords from a .csv.
RoboForm Password Manager Features
Sticky Password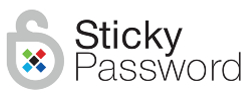 Sticky Password is a full-featured password manager that claims to work on at least 16 browsers, including Firefox, as well as several mobile, tablet, and desktops apps. It also gives you multiple syncing options: cloud, local WiFi, and USB stick, so you can decide whether or not your passwords ever leave your local devices.
Sticky Password uses the latest encryption methods (AES 256-bit), and offers a digital wallet and secure note storage in addition to your password vault. Other tools include a password generator and autofill and autologin features. Using the basic version is free on any number of devices, although you won't get cloud sync, backup, or password sharing. You'll still get biometric logins and two-factor authentication options.
The Premium version includes all of the basic features, as well as priority support and a donation to a manatee protection fund. It costs $29.99 per year and comes with a 30-day money-back guarantee. Students and teachers can get a discount and pay only $12.95 per user per year.
Sticky Password Password Manager Features
Best Firefox Password Manager Basics
How do Firefox Password Managers Work?
Password managers simplify the login process by storing all of your passwords behind a single master password. You'll only have to remember your master password in order to log into your vault and access all of your other passwords.
Most password managers also offer autofill options, which is why it's important to find one that will work properly with your browser. With a Firefox browser extension, your password manager will automatically fill out your login details, so you don't have to leave your browser to copy and paste them from another app.
Will My Password Manager Work on Other Browsers Too?
In most cases, yes. Many password managers are designed to work on a wide range of browsers and operating systems, although some are platform-specific. You should make sure that the password manager you choose offers native apps and browser extensions for all of the devices you own. If you do find yourself on a device that isn't compatible, you can always log in through the web portal and access your vault from there.
Are Password Managers Secure?
Password managers are more secure than writing your passwords down on paper, or storing them in an email or text message. But you'll need to take some precautions to protect your account, such as logging out of your vault when accessing it on a shared computer. With some password managers, you can set up multi-factor authentication and biometric logins to ensure that no one else can gain access to your account.
What Else Can I do with a Password Manager?
Some password managers offer additional features, such as a password generator or a password checker to test the strength of existing passwords. You can also be prompted to update weak or reused passwords, and even change passwords automatically. Other tools include password sharing and inheritance features, data breach monitoring, and secure file storage, although these aren't included with every password manager.
What Should I do if I Forget My Master Password?
One downside to a password manager is that if you forget your master password, you'll be locked out of your vault. Some password managers offer account recovery tools that allow you to reset your master password using a one-time backup code or by logging in with biometrics on a trusted device. Others don't have recovery options at all, so you'll have to start over from scratch and create a new vault.