Internet security is one of the key challenges facing many small businesses, especially if you have multiple employees using the same accounts. It's all too easy for teams to share passwords by sending them by email or text message, or by leaving them on sticky notes around the office.
With a password manager, you can store all of your passwords securely, and easily add and remove team members from your accounts. We've put together this list of the best small business password managers to help you find the right one for your team.
The 16 Best Small Business Password Managers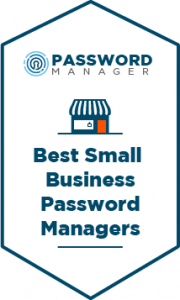 How We Chose the Best Small Business Password Manager
There are dozens of consumer password managers on the market, but if you're looking for a small business password manager, you'll need something more robust. You'll also want to ensure that your password manager meets the latest security and compatibility standards. We've used the following four criteria to narrow down our list:
Security
The best password managers use the most up-to-date encryption methods (256-bit AES with PBKDF2-HMAC-SHA512) to keep your passwords safe. All of the selections on our list meet these standards, and many offer additional security features, such as biometric logins and multi-factor authentication to deter unauthorized access to your accounts.
Device Compatibility
If your employees access their accounts on both work and personal devices, then you'll need a password manager that's compatible with a wide range of devices and operating systems, including tablets and smartphones. We've made sure that all of the options on our list offer native apps and browser extensions for maximum device compatibility.
Coverage
Another factor to consider is how many devices you can connect a time, and how many passwords you can store. We've focused on password managers that allow you to sync your data across multiple devices, and don't skimp on storage space.
Added Features
Small businesses should be on the lookout for additional features that many consumer password managers don't offer. These include multi-user accounts, password sharing capabilities, and integrations with office productivity suites. We've also made note of which options include a password generator and secure document storage.
Why We Didn't Consider Price
Some small businesses will want to invest in a premium business plan, while others can make do with a consumer password manager or even a family plan. We didn't consider price when assembling this list, because you know your business best and can decide for yourself what features you need at a price point you can afford.
Best Small Business Password Manager Reviews
1Password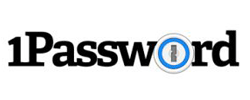 1Password offers several different pricing plans, including an individual plan for $2.99 per month, and a Business plan for $7.99 per user per month. This plan can be rolled out to any number of users, with an easy onboarding process and an admin panel to oversee your account. Smaller businesses may prefer the Teams plan for $3.99 per user per month, while Enterprise users can request a custom quote.
Aside from the advanced business tools, you'll get all of the core features that come with 1Password, including a password generator, secure document storage, and the Watchtower data breach report. You can also require your team to use multi-factor authentication with Duo to prevent unauthorized access to your accounts.
All of your passwords are protected with 256-bit AES encryption, with desktop, mobile, and web apps so you can access your vault at the office or on the go. Plus, you'll have access to the business support team to troubleshoot any issues.
1Password Password Manager Features
Bitwarden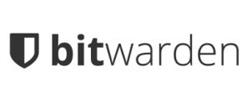 Bitwarden is an open source password manager that's free to use for individuals and for two-person organizations. Teams pay $3 per month per user, while Enterprise plans start at $5 per month per user. The Teams plan includes user groups, event logs, and API access, while the Enterprise plan adds on SSO authentication and a self-host option.
Because it's open source, Bitwarden's source code is available on GitHub and has been independently audited by a third-party. It uses 256-bit AES encryption and other security features to ensure that no one can access your vault — not even the Bitwarden support team. Advanced users can also run command-line scripts on your vault.
Bitwarden runs on all of the major operating systems, including MacOS, Windows, and Linux, and is available as a mobile app and browser extension. Its core tools include a password generator, password sharing features, and unlimited device syncing.
Bitwarden Password Manager Features
Dashlane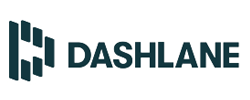 Dashlane comes with an easy-to-use reporting dashboard for business users, which shows your team's overall password health score, as well as the number of passwords that are weak, reused, or compromised. You can onboard team members and manage permissions using the Admin Console, while employees can keep their business and personal passwords separate using the Smart Spaces feature.
Dashlane offers a 30-day free trial for all business plans, including the Team plan, which costs $5 per user per month, and the Business plan, which costs $8 per user per month. The main difference is that the Business plan offers advanced authentication features, such as SAML-based single sign-on. Both plans come with a public Wi-Fi VPN, 24/7 email support, and group password sharing features.
Dashlane is available on Mac, Windows, and Linux devices, and supports most major browsers and smartphones. It also allows for enterprise mass deployment and remote deletion of company accounts.
Dashlane Password Manager Features
Hitachi ID Password Manager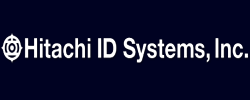 Hitachi ID Systems offers a wide range of online security products for small businesses, including the Bravura Pass password manager. It supports the management of tokens, smart cards, passwords, biometrics, and more, with self-service password and PIN reset, unlock of encrypted drives, and other features.
Bravura Pass is part of the Hitachi ID Bravura Security Fabric, so you won't be able to purchase it as a standalone password manager. Instead, it serves as part of a broader set of privilege management and digital identity software.
Bravura Pass is available on laptops, smartphones, and more, with support for 130+ types of systems and applications. Administrators can manage enrollment and allow users to set up their own account with security questions, phone numbers, and email addresses for secure identity verification.
Hitachi's ID Password Manager Features
Keeper
Keeper uses AES 256-bit encryption and zero-knowledge architecture to keep your data safe. This means your passwords will be protected not just from hackers, but even from the Keeper technical support team, which never has access to your vault.
Keeper comes in several different packages, including individual, family, and business plans. Their Business plan starts at $3.75 per user per month, and includes role-based controls, auditing and event reporting, multi-factor authentication, and even HIPAA and GDPR compliance. Each employee gets their own password vault, but they can easily create shared folders in order to share login details with other team members.
Keeper also offers an Enterprise plan for $5 per user per month, with more advanced features. All plans come with unlimited password storage and device syncing, and work on a variety of devices and operating systems, including Mac, Windows, and Linux.
Keeper Password Manager Features
LastPass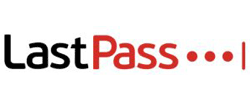 LastPass is available for both individual and business users, with a wide range of apps and browser extensions for all of your devices. You'll get a password generator and an encrypted vault for password and document storage, as well as advanced features for password sharing, dark web monitoring, emergency access, and more.
Business plans come in two different sizes: Teams, which costs $4 per user per month and is ideal for teams of less than 50 people, and Enterprise, which supports single sign-on tools and an unlimited number of users for $6 per user per month. There's also a multi-factor authentication tool that costs $3 per user per month, and the Identity package, which comes with all of the above features for $8 per user per month.
All plans come with a 14-day free trial, a centralized control panel for billing and user management, and advanced customer support.
LastPass Password Manager Features
LogMeOnce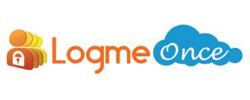 LogMeOnce offers a free plan that's ad-supported, but small businesses will likely be better off with one of their business or professional plans. The Team & Business plan costs $3 per user per month and comes with an individual vault for each user, admin controls for user management and setting security policies, and single sign-on options.
LogMeOnce also offers a PasswordLess Login and two-factor authentication tools, so you can choose the right login options for your team. Plus, you'll get an activity report and security audit trail so you can monitor any unauthorized access to passwords.
The Enterprise plan costs $4 per user per month, and comes with several additional features, such as role-based access controls, Active Directory Integration, and more. You'll also get 1 GB of encrypted file storage and priority technical support. LogMeOnce offers a 14-day free trial so you can try it out before committing to a subscription.
LogMeOnce Password Manager Features
NordPass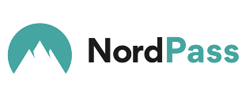 NordPass offers plans for individuals, families, and businesses, with a limited individual plan available for free, and business plans available for a custom quote. All plans come with core features like a password generator and XChaCha20 encryption.
The Business plan offers a central Admin Panel, so you can add, suspend, and delete users at any time — and only pay for users who are currently active. You'll get features such as an activity log, groups, and shared spaces that aren't included with a personal plan, as well as the option to become GDPR and HIPAA-compliant.
NordPass is developed by the same team that makes NordVPN, and has undergone a third-party security audit. It offers apps for most mobile and desktop operating systems, and provides face and fingerprint authentication on supported devices. Other features include a Trusted Contacts list and a Data Breach Scanner.
NordPass Password Manager Features
Password Boss

Password Boss offers a password manager for personal and business use, as well as for managed service providers (MSPs). Its security features include role-based access, two-factor authentication, and remote control integration, as well as a centralized panel where you can monitor security scores and usage for individual users.
You'll find a Standard business plan that costs $3 per user per month and an Advanced plan for $4.00 per user per month, both with a 30-day free trial and a 5-user minimum. Individual users can store business and personal passwords separately and share items with their team. The Advanced plan adds an Active Directory Connector and a backup of all business items, plus advanced security policies and audit logs with event tracking.
Password Boss uses AES 256-bit encryption with secure cloud storage, and promises that you can get your team setup in three minutes. It also comes with a remote delete tool that you can use if any of your employees' devices are lost or stolen.
Password Boss Password Manager Features
Password Manager Pro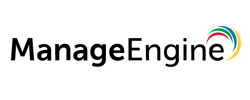 Manage Engine offers more than just a password manager. Their "comprehensive IT management solutions" include help desk and Active Directory tools. Their Password Manager Pro tool includes all of the features you'll need, including a password vault, password generator, and security reporting features. You can also use it to maintain compliance with PCI, HIPAA, and other regulations.
Its advanced tools allow you to share password management with other administrators, store all enterprise passwords in a centralized vault, and automatically reset server and database passwords. You can also share passwords on an as-needed basis.
Password Manager Pro offers three licensing options: a free trial that's valid for 30 days; a free edition that's valid forever, but only supports one administrator and 10 resources; and a fully-registered version at either Standard, Premium, or Enterprise rates.
Password Manager Pro Password Manager Features
Passwordstate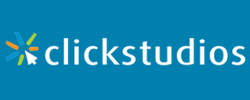 Passwordstate is made by Click Studios, which also provides Active Directory tools and other security features. Their password manager is free for up to 5 users, with a custom quote available for larger teams. Paid plans include unlimited password records, secure file attachments, role-based access controls, and more.
You can also set up IP address restrictions and time-based password access to deter unauthorized users. Other tools include privileged account management, a secure API, custom scripting add-ons, and a one-time password generator.
Passwordstate protects your password vault with 256-bit AES encryption, and supports advanced authentication options such as DUO and Single Sign-On. You can use it with most major operating systems and browsers, as well as on mobile devices.
Passwordstate Password Manager Features
Rippling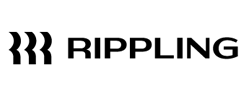 Rippling is a tool that helps you automate HR and IT tasks, including payroll, benefits, and passwords. While Rippling starts at $8 per user per month, each service can be purchased individually, so you can request a custom quote tailored to your business.
Rippling provides identity management tools that allow you to set up your team's apps, such as Slack and GSuite, as well as device and inventory management features. This will allow you to reset an employee's password, track lost devices, assign a device to a different employee, and more.
Rippling also supports Single Sign-On, and comes with a built-in password manager called RPass. RPass features a password generator and autofill opinions, as well as password sharing and two-factor authentication. You can easily revoke access when employees leave your company, helping you keep your credentials secure.
Rippling Password Manager Features
RoboForm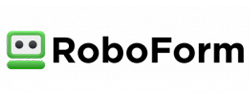 RoboForm is a cross-platform password manager available for both individual users and businesses. While individual users pay a flat rate of $23.88 per year, business pricing is a little more complicated, and is based on the total number of users and the length of your subscription. Teams of 101-1000 who subscribe for five years up-front will pay $22.95 per user per year, while a 1-year plan for 1-10 users costs $39.95 per user.
Business plans also include a support toolkit and training webinars to get you started, and you can also get a 14-day free trial for up to 30 users. In addition to core features like a password generator and autofill functions, you'll get a centralized Management Console you can use to add employees and assign credentials and permissions.
RoboForm uses AES 256-bit encryption, and never stores your master password on its servers. You can even set it up so that your employees never see their own passwords in plain text when logging into their accounts.
RoboForm Password Manager Features
Sticky Password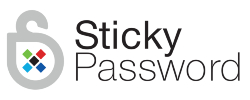 Sticky Password offers a password manager for teams that allows you to set individual access permissions and require strong passwords throughout your company. You can also sync passwords across desktops, mobile apps, and 16 browser extensions.
Sticky Password costs $29.99 per user per year, with unlimited password storage and syncing included. Users can also store private notes and credit card details, and share individual passwords with members of their team. It uses 256-bit AES encryption and two-factor authentication to prevent unauthorized access to your vault.
Other features include USB backup on Windows devices, and automatic form filling to cut down on manual errors. Devices with 7th Gen Intel Cores get additional protection due to its integration with Software Guard Extensions (Intel® SGX), which can "store sensitive data inside hardware-encrypted enclaves directly in the CPU."
Sticky Password Password Manager Features
Thycotic Secret Server
Thycotic Secret Server offers more than just a password manager, so it's best for small businesses that need a complete privileged access management system. It can provide access to individual user accounts, as well as services and applications that aren't tied to individual user credentials, such as root and administrator accounts.
Pricing is based on usage, starting at £0.01 per unit, with both on-premises and cloud options available. You can try out the full version for 30 days, or use the free version, which provides access for up to 10 users and 250 secrets.
Thycotic Secret Server supports most major browsers, devices, and operating systems, and allows you to update passwords and credentials throughout your network. It also includes temporary password management tools that you can use when dealing with contractors and other third-party partners.
Thycotic Secret Server Password Manager Features
Zoho Vault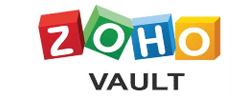 Zoho Vault offers a wide range of password management solutions, from a free version for individual users to Professional and Enterprise plans. Professional plans cost $3.60 per user per month, while Enterprise plans cost $6.30, with a minimum of 5 users.
All plans include unlimited password storage and device syncing, and support for most major browsers, mobile devices, and desktop operating systems. You can also import your existing passwords from .csv files, and store notes and other important data.
Other useful features for businesses include role-based access, one-click login, Single Sign-On, and real-time auditing tools. Plus, Zoho Vault integrates with dozens of office tools and productivity suites, and supports custom API integrations.
Paid plans get priority support via phone or email, and you can try it out for free for 15 days before subscribing. Custom quotes and demos are also available.
Zoho Vault Password Manager Features
Best Small Business Password Manager Basics
What is a password manager?
A password manager is a secure password repository that stores all of your login details in an encrypted format, usually in the cloud. This means you can access them wherever you are, without having to worry about them being compromised while in transit. All you have to remember is a single master password in order to access your vault.
How Do Business and Consumer Plans Differ?
Business and consumer password managers offer many of the same features, but have different pricing models. The primary difference is that consumer plans are intended for individuals, while business plans offer accounts for multiple users. They may come with a centralized billing and control panel from which you can add and remove employees, as well as advanced password sharing tools and authentication options.
What Is Multi-Factor Authentication?
Many small businesses rely on single-factor authentication – such as a password – to grant employees access to their work accounts. But if a password gets stolen, there's nothing to stop an unauthorized party from using it. Multi-factor authentication adds an extra layer of security by requiring a second or third step in the login process. This can take the form of one-time passcode sent to an employee's phone number, or a face or fingerprint match, to confirm that the login attempt comes from an authorized user.
How Secure Are Password Managers?
Password managers rely on some of the strictest encryption standards available, so the risk of a hack or data breach is minimal — although it can happen. With a small business password manager, you can use the control panel to require your employees to choose strong passwords — such as by requiring a minimum number of characters — or prompt them to change weak or overused passwords on a regular basis.
Is It Easy to Use a Password Manager?
Most business password managers are designed to be easy to use, so you won't need an IT department to set it up or manage it. Some plans for businesses even come with priority technical support, so you can refer your employees directly to the support team if they have any trouble with it. A few even offer apps in multiple languages, which can be useful if you have international employees or bilingual team members.