As more of our lives are managed online — through banking apps, social media accounts, and other online portals — weak passwords are a liability. That's why having a good password manager is so important. They can help you generate new passwords, store them securely, share them safely, and more.
To help you find the best password manager for your Android devices, we've put together a list of the best Android password managers available right now.
The 11 Best Android Password Managers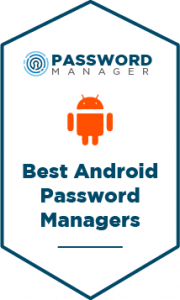 How We Chose the Best Android Password Managers
For a password manager to work effectively, it needs to be run properly on your operating system. Although there are plenty of password managers to choose from for your Android devices, they can vary widely in terms of security, compatibility, features, and more. We've used the following four criteria to come up with our list:
Security
The best password managers encrypt your passwords in such a way that only you can see them, and they're never stored in plain text. We've made sure that all our picks use the latest encryption technology (256-bit AES with PBKDF2-HMAC-SHA512), and offer advanced security features such as biometric logins and multi-factor authentication.
Device Compatibility
Even if you're on the lookout for an Android password manager, it's worth making sure that it supports your other devices too. After all, migrating to a new smartphone will be a lot easier if you can take your passwords with you.
Some password managers only work on a specific operating system, while others support cross-platform use. This means you can store your passwords in the cloud and access them on all your devices.
Coverage
While some password managers have limits on how many entries you can store, others allow unlimited password storage and syncing. We've focused on those that don't have restrictions on storage.
Added Features
Many password managers offer additional features that go beyond simply storing your passwords. A password generator can help you come up with better passwords, while shared accounts allow you to share login details with your family or colleagues. Some password managers even offer encrypted storage and data breach monitoring.
Why We Didn't Consider Price
Most of the password managers on our list offer monthly or yearly subscriptions, while some have a free version that won't cost you a thing. Since you'll be getting the same type of encryption no matter which plan you choose, we didn't take price into account when creating our list.
You'll have to decide for yourself which features you want and how much you want to pay for additional storage or syncing.
Best Android Password Manager Reviews
1Password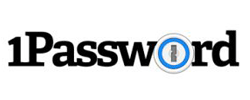 1Password makes it easy to access your passwords on your smartphone with a native Android app that offers several convenient features. You can use it to fill in login details automatically within your browser and in other apps without having to toggle back and forth between them. If that doesn't work, you can also use split-screen mode to drag and drop your details from 1Password into other apps.
The Android app has built-in search, sorting, and tagging tools, as well as the option to switch between multiple vaults on the same phone. 1Password supports Android's dark theme, and even lets you enlarge a password temporarily so it's easier to see.
Aside from Android, 1Password is available on macOS, Windows, and Linux devices, and has extensions for most major web browsers. You can get an individual plan for $2.99 per month, or a family plan for $4.99, with a 30-day free trial for all plans.
1Password
aWallet

aWallet is a no-nonsense password manager available for Android and iOS that stores your passwords, credit card details, and other account information securely. Unlike many of the other password managers on our list, it doesn't offer desktop apps or browser extensions, so you'll only be able to use it on your mobile devices.
aWallet comes in two different versions: a basic free version and aWallet Cloud, which costs $4.49. This version will sync your passwords using Dropbox or Google Drive. It also allows you to import your passwords from a .csv file and set up biometric logins using face or fingerprint ID. You'll also get access to a password generator.
aWallet doesn't package itself up in a visually-appealing interface, so it's best for users who are comfortable with a bare-bones password manager. That said, you're protected by 256-bit AES encryption, and your data is never stored on anyone else's servers, so you don't have to worry about hackers getting access to your aWallet vault.
aWallet
Bitwarden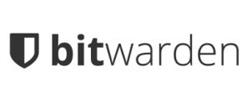 Bitwarden is a cross-platform password manager that supports Android devices, as well as most other operating systems and devices. It's also open-source, so you can view its source code on GitHub, host it on your own server, and run command-line tools on your vault. There's also a community forum where users can provide support to each other and request changes and features.
Bitwarden is committed to providing affordable password security. Its basic plan is free for all users. If you subscribe to a Premium plan, you'll also get access to advanced two-step login options and 1 GB of encrypted file storage for $10 per year.
Bitwarden uses AES 256-bit encryption and has undergone a third-party security audit, so you can be confident that your passwords are in safe hands. In fact, no one on the Bitwarden team has the encryption keys needed to see what's in your vault.
Bitwarden
Dashlane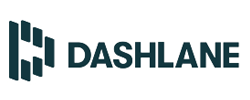 Dashlane integrates directly with Android's autofill functionality, making it easy to access your passwords on your smartphone without having to copy and paste them. Dashlane isn't limited to Android devices, though. You can also download a desktop app for Mac and Windows devices, or install one of many browser extensions.
Dashlane offers a 30-day money-back guarantee on all paid plans, while you can keep using the Free plan for as long as you want. The main limitation to this plan is that you can only use it on one device and store up to 50 passwords. Subscriptions start at $4.99 per month, and include unlimited devices and password storage.
Dashlane also offers family and business plans, and additional premium features, such as credit monitoring, identity theft insurance, and a VPN. If you're looking for a modern password manager with plenty of extras, Dashlane may be worth checking out.
Dashlane
Enpass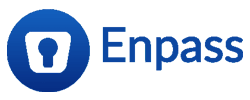 Unlike most of the password managers on our list, Enpass doesn't offer cloud syncing at all. Your passwords are only stored on your device, and you can use your own cloud accounts, such as Dropbox, Google Drive, or iCloud, to sync them. This means a little more effort on your part, but less risk of being compromised by a data breach.
Enpass offers desktop apps for Windows, Mac, and Linux that are entirely free, while its Android and iOS apps are free for up to 25 entries. If you want to store more passwords than that, you'll have to subscribe to a premium plan for $1 per month. Or, pay a one-time fee of $55.99 to get unlimited items and vaults across all of your devices.
Enpass includes a password generator, autofill features, a password auditing tool, and more. You can also set up biometrics and access your vault on wearable devices.
Enpass
Keeper
Keeper is a password manager that's available in several "bundles" that include access to additional security tools, such as dark web monitoring, secure file storage, a private messenger, and more. You'll also get a password generator, autofill features, face and fingerprint login options, and everything else you'd expect in a password manager.
Keeper is available in the Google Play store, but you can also download it for macOS, Windows, and Linux, or install an extension on most major browsers. Keeper offers a free 30-day trial to all new users, with special deals for families and businesses, and 50% off for students. Prices start at $1.66 per month and go up from there.
You can use Keeper to store passwords and credit card details, and even attach photos or files to each entry. Keeper saves previous versions of your entries, so you can easily restore anything that you've accidentally deleted.
Keeper
LastPass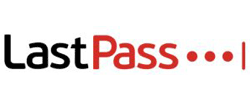 LastPass is a cross-platform password manager that uses several security measures to keep your account safe, including 256-bit AES encryption and two-factor authentication. In fact, you can use the LastPass Authenticator app to confirm your identity with any account that supports third-party authentication. When you try to log in, it will send a notification to your phone that you can either approve or deny.
The LastPass app for Android includes a password generator, autofill functionality, and even a random username generation tool. You can use the Security Dashboard to test the strength of your existing passwords and set up alerts to be notified if any of your email address or account information appears on the Dark Web.
LastPass is one of the only password managers that includes unlimited storage and device syncing with its free plan. Some security tools and sharing features are only available with paid plans, which start at $3 per month.
LastPass
NordPass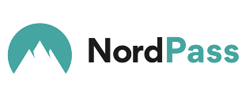 NordPass is a password manager that's made by the same team behind NordVPN, so you can expect the same focus on security, including zero-knowledge architecture, a third-party security audit, and two-factor authentication options.
NordPass is currently available for Android and iOS, as well as Windows, Linux, and macOS. Its free plan allows unlimited password storage, but only allows you to have one active device, while the Premium plan supports six active devices. There's also a Family Premium plan for $3.99 per month with five separate accounts included.
All plans come with a 30-day money-back guarantee, and you can pay via credit card, Google Pay, PayPal, and even cryptocurrency.
Other features include bulk .csv import and OCR scanning, which you can use to scan your credit card, ID documents, and more. You can set up trusted contacts for secure password sharing, and turn on offline mode to access your vault at any time.
NordPass
Password Safe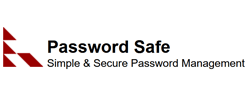 Password Safe is an open source password manager that was originally designed for Windows, but is also available for Apple and Android devices. You can download the Android app directly from the Google Play store and use it for free, or upgrade to the Pro version for a one-time fee of $3.99.
This isn't the most comprehensive password manager on our list, but it does include several important features, such as a password generator and auto backup. You can also set up two-factor authentication and biometrics for added security.
Password Safe uses 256-bit AES encryption and doesn't store your passwords in the cloud, so you'll have to sync your devices over your own local network. If you forget your master password, though, you're out of luck, since there's no built-in recovery mechanism. It also has a self-destruct and automatic logout feature.
Password Safe
RememBear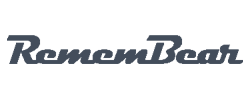 RememBear is a user-friendly password manager that's designed for people who have never used one before. You'll get an animated bear to walk you through everything you need to know about password security and unlock "achievements" along the way.
Beneath its playful exterior, RememBear comes with state-of-the-art security, including end-to-end AES-256 encryption, and a third-party security audit. It's made by the same team that makes the TunnelBear VPN, and is backed by parent company McAfee.
RememBear is compatible with most major operating systems and browsers, with an Android app available in the Google Play store. The free plan comes with a range of useful features, including a password generator and unlimited storage, but only the Premium plan ($3.00 per month) includes unlimited device syncing.
RememBear
RoboForm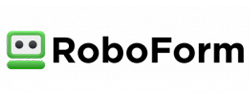 RoboForm has a comprehensive free plan that includes unlimited logins, a password auditing tool, and the ability to share passwords securely. Only its paid plans, though, offer unlimited device syncing, which you'll need if you want to access your vault on multiple devices. Individual plans cost $23.88 per year, while the family plan costs $47.75 per year and supports up to five users.
All paid subscriptions come with secure folder sharing, two-factor authentication, and 24/7 customer support. You can also import your existing passwords from a .csv file, store your billing details for one-click shopping, and access your vault offline.
RoboForm was first released in 2000, and is currently in its eighth iteration. While it may not be as slick as some of its competitors, it's a trusty password manager that will do the job. It also offers Business plans with an advanced admin control panel.
RoboForm
Best Android Password Manager Basics
Do Android Devices Have a Built-In Password Manager?
Yes, you can use Google's Smart Lock with all of your Android devices and the Chrome browser. If you only use Android devices, then this may be enough to meet your needs, but it isn't compatible with Mac or Windows devices, or even with other browsers.
What Can You Store in a Password Manager?
Although they're called password managers, you can use them to store other things, including your bank details and identity documents. In fact, many of them offer a secure file vault designed just for this purpose. Because everything is encrypted, it's safer than carrying around hard copies of these documents or attaching them to an email.
Are Password Managers Safe?
Password managers are some of the most trusted tools in online security. In part, that's because the password managers themselves can't see your passwords. They're stored in an encrypted format so that even if a data breach does occur, it would be statistically unlikely for anyone to be able to crack them in a reasonable timeframe.
That said, just because you're using a password manager doesn't mean you can forget all about internet security. You still need to come up with good passwords and be careful who you share them with. It's also smart to use two-factor authentication to protect your account.
What Is Two-Factor Authentication?
Two-factor authentication, or 2FA, adds an extra step to the login process to make sure it's really you. This can take the form of a one-time code sent to your phone via SMS or displayed in an authenticator app, or it could be biometrics such as face or fingerprint recognition on your Android device. Most password managers offer some form of 2FA to confirm your identity when you log in from an unfamiliar device.
How Does Password Sharing Work?
Sharing passwords is one of the weakest links in online security because it's when your password is most likely to be exposed to a third party. Whether it's texting a friend your Netflix password, or leaving shared login details on a sticky note at work, sharing your passwords makes your accounts more vulnerable.
Password managers reduce the risk by sending your shared passwords in an encrypted format. Some of them offer business or family accounts that allow you to share an entire vault, while others let you share a password with a one-time recipient, even if they don't have an account with the same password manager.