Password managers make it easy for you to improve your online security by generating strong passwords and storing them in an encrypted digital vault. There's plenty of variation between password managers, though, and not all password managers are compatible with Linux devices. We've come up with this list of the best password password managers for Linux — including paid plans and free, open-source options — to help you level up the security of your online accounts.
The 15 Best Linux Password Managers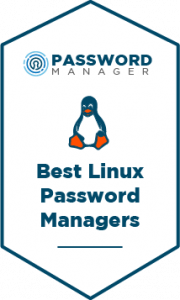 How We Chose the Best Linux Password Managers
Linux users tend to be internet-savvy and interested in open-source technology, so our list of password managers includes plenty of highly-customizable options. But you may have other devices too, or want to share your account with less tech-savvy users.
We've based our selections on the following four criteria, giving you plenty of flexibility to choose one with the pricing plan and features that you need.
Security
No matter what accounts you're storing passwords for, you don't want to compromise on security. We've made sure that all of our picks use the latest encryption standards (256-bit AES with PBKDF2-HMAC-SHA512) so you don't have to worry about hacks and data breaches. Other security features include two-factor authentication and biometric log-ins.
Device Compatibility
Some password managers are designed to sync your passwords in the cloud so you can access them on all of your devices, while others provide a local vault only. We've focused on password managers that support multiple devices and operating systems, so you can use them on your Linux device as well as your tablet or smartphone.
Coverage
Another consideration is how many passwords you can store in your vault. While many password managers offer unlimited storage, others have limits, especially if you choose a free plan. We've prioritized those that offer plenty of storage, including some that let you store additional encrypted files, such as banking details and ID documents.
Added Features
Other features we've looked out for include everything from password generators to password sharing and inheritance tools. While you may not need all of these features, they can make a big difference in how easy your password manager is to use.
Why We Didn't Consider Price
Some password managers for Linux are free and open source, while others require a monthly or yearly subscription. We didn't take price into account when coming up with this list, so you can choose one for yourself that meets your needs and budget.
Best Linux Password Manager Reviews
1Password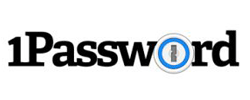 1Password is a comprehensive password manager with unlimited passwords and 1 GB of document storage on all plans. Pricing starts at $2.99 per month for an individual and $4.99 per month for up to five family members with multi-user plans available for teams.
1Password works on Linux, Windows, and macOS devices, and offers several browser extensions and smartphone apps. You can use it to store passwords, credit card details, and more, with secure password sharing features built in. You'll be notified if any of your passwords have been compromised in a data breach and can turn on Travel Mode to keep your passwords safe when crossing borders.
All of your passwords are stored using 256-bit AES encryption, and you can use two-factor authentication and biometric authentication to protect your vault. While there's no free plan, there's a 30-day free trial available so you can try 1Password out with no commitment.
1Password Password Manager Features
Bitwarden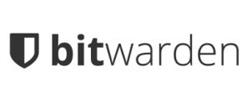 Bitwarden is focused on making password security accessible to everyone, so its free plan includes all of its core features, including unlimited password storage and up to two synced devices. The Premium plan starts at $1 per month and offers unlimited device syncing, 1 GB of encrypted file storage, and advanced two-factor authentication log-in options.
Bitwarden is especially useful for Linux users, because its open source designs means you can host it on your own server and manage it using command-line tools. Your data is protected by 256-bit AES encryption and no one at Bitwarden can view your vault.
Bitwarden runs on Linux, macOS, Windows, and more, and supports all major browsers and smartphones. There are also options available for Family and Business users that include additional password sharing features. All paid plans come with priority support and vault health reports alerting you to weak or duplicate passwords.
Bitwarden Password Manager Features
Buttercup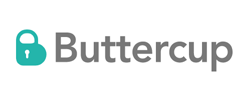 Buttercup is an open source password manager that's free to use on all of your devices. It doesn't store your data in the cloud, so you can either choose to save your passwords locally or sync them using another cloud service, such as Dropbox or Google Drive.
Since Buttercup is open source, you can view its source code on GitHub, and install it on your Linux, Mac, or Windows devices, as well as on iOS and Android smartphones. You can import existing passwords using .csv, .json, .1pif, and .kdbx file formats, and create new ones using the built-in password generator. It can even create a random string of words if you want to use a pronounceable password.
Buttercup is one of the few open source cross-platform password managers available. However, it's still a relative newcomer to the scene, so it isn't as user-friendly as some of the premium alternatives out there.
Buttercup Password Manager Features
Dashlane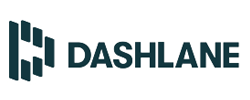 Dashlane is a premium password manager that works on Linux, Windows, macOS, and mobile devices, with a digital wallet and privacy tools built-in. Although you can install it for free, you can only store up to 50 passwords and use it on one device. The Premium plan supports unlimited passwords and syncs to unlimited devices.
Dashlane is great for users who want a slick, minimalist interface with tools to improve your online security habits. These include two-factor authentication, a VPN, and even identity theft insurance if you choose the Premium Plus plan. There's also a Premium Family plan available for you and up to five other users.
Dashlane uses modern 256-bit AES encryption and "zero-knowledge" architecture to ensure that only you can view your passwords and access your vault. It also offers a password generator and an automatic Password Changer to make it easy to update your passwords without having to do it one-by-one.
Dashlane Password Manager Features
Enpass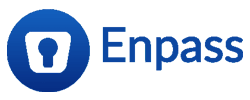 Enpass offers a free desktop-based app for Linux, Windows, and Mac devices, as well a premium option for Android and iOS smartphones. Enpass doesn't store your data on its servers, so you'll have to use a third-party cloud provider — such as Dropbox or Google Drive — if you want to sync your passwords across your devices.
In addition to your password vault, you'll also get a digital wallet, a password generator, and multi-factor authentication options. Multiple vault options allow you to separate and share selected passwords with family members or colleagues, and you can also import passwords from an Excel spreadsheet or from another password manager.
If you choose to upgrade to the paid plan, you can either choose a monthly subscription for $1 per month, or a one-time fee of $55.99 for use on all of your devices.
Enpass Password Manager Features
KeePassX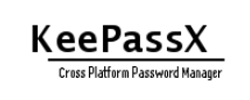 KeePassX is one of many variations of KeePass that packages up some of the available plug-ins into a more user-friendly app. It's also designed to work natively on Linux and macOS devices, whereas KeePass is essentially a Windows app that can be made to run on Mac and Linux devices using the Mono framework.
You can think of KeePass as being a basic password vault, while KeePassX turns it into a more comprehensive password manager. It includes a password generator, password strength checker, and more. Unfortunately, it doesn't offer any browser integrations, so you'll have to cut and paste your log-in details into your browser.
Like KeePass, KeePassX is open source and entirely free to use. It uses 256-bit AES encryption, and stores your passwords locally. It's worth noting that KeePassX hasn't been updated in years, which may leave it open to security vulnerabilities. You may want to consider another KeePass variation that's updated more regularly.
KeePassX Password Manager Features
KeePassXC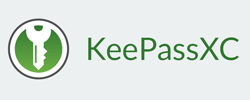 KeePassXC is a cross-platform version of KeePass that supports additional features, but is still entirely free and open source. It includes a password generator and autofill tools, as well as integrations with Chrome, Firefox, and other browsers.
As with the original KeePass, you can view the entire source code on GitHut, save and export databases in .kdbx format, and import them in .csv, .1pif, and .kdbx format. You can also use it with YubiKey, OnlyKey, and other hardware authentication devices.
KeePassXC is available to download for Linux, Windows, and macOS devices, and it's more user-friendly than KeePass. However, it still requires you to sync your passwords using a separate cloud provider, and doesn't store them on its own servers.
KeePassXC is published under the GNU General Public License, so it's free to use on any number of devices. The development team accepts donations via PayPal, Patreon, Flatter, and cryptocurrency if you want to support the project.
KeePassXC Password Manager Features
Keeper
Keeper offers several security "bundles," making it a good choice if you want more than just a password manager. Depending on which bundle you choose, you'll get secure file storage, a private messenger, dark web monitoring, and other useful features.
The basic password manager comes with a password generator, unlimited storage and syncing, biometric log-in options, and more. You'll also get 24/7 support and can set up emergency access for up to five trusted friends or family members.
Keeper provides 30 days free for individuals and 14 days free for business users, while students get a 50% discount off all plans. There's also a family plan that comes with five private vaults and up to 10 GB of secure file storage where you can store passports, driver's licenses, and other important documents in an encrypted format.
Keeper Password Manager Features
LastPass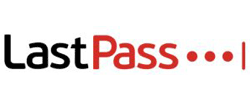 LastPass provides apps and browser extensions for a range of platforms, including a Universal Linux installer that installs extensions on Firefox, Opera, and Chrome. You can also download smartphone apps for your Android and iOS devices.
LastPass is free to use, with unlimited storage and device syncing included on its free plan. Upgrading to Premium unlocks additional features, such as 1 GB encrypted file storage, emergency access, and password sharing, for $3 per month. Families get six premium licenses for $4 per month, while business plans start at $3 per user.
All paid plans come with a money-back guarantee, and you'll get priority tech support and advanced multi-factor authentication options such as YubiKey. LastPass uses the latest encryption standards, and monitors the dark web to alert you if any of your accounts have been found in a data breach. Other tools include a password and username generator, and a secure digital wallet.
LastPass Password Manager Features
LogMeOnce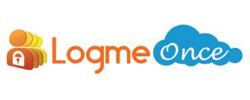 LogMeOnce has been in the online security business since 1995, and while its interface is a little dated, it offers an impressive array of features. One of its notable features is a "PasswordLess" log-in option, which allows you to log in without having to remember a master password. You can use a combination of biometrics and a PIN code instead.
There's even a PhotoLogin option, which takes a picture on your laptop's webcam, and sends it to your smartphone for instant approval. You can enroll and unroll devices any time to keep potential hackers guessing.
LogMeOnce also includes plenty of basic features, including a password generator, a digital wallet, and autofill functions. You can also use the security dashboard to check the strength of your existing passwords and get tips to improve them.
Pricing starts at $2.50 per month for the Professional version and $4.99 per month for the Family plan. There's also a free version that's supported by ads.
LogMeOnce Password Manager Features
MYKI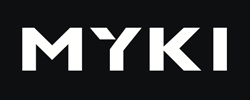 MYKI takes a slightly different approach to password management by rolling password storage and multi-factor authentication into one. Your passwords are never stored in the cloud, but are synced locally across all your devices using end-to-end encryption. You can also pair your devices to make it easy to approve log-in attempts.
MYKI allows you to add passwords manually, using the Chrome browser extension, or from an existing password manager, and export them as a .myki file at any time. MYKI also supports secure password sharing, while keeping your password hidden from the recipient in the MYKI app. MYKI's password generator can create strings of up to 200 characters, using numbers, letters, symbols, and pronounceable syllables.
MYKI is available on multiple operating systems and individual users can download it for free. Teams pay $3.99 per user per month, with a five-user minimum.
MYKI Password Manager Features
NordPass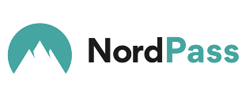 NordPass offers an affordable password manager that's free to use on a single device, or $2.49 per month for up to six devices. It's available for Linux, as well as several other operating systems, browsers, and mobile devices. There's no limit to how many items you can store in your vault, including passwords, credit cards, and ID documents.
NordPass is built by the maker's of NordVPN, which means it takes security seriously, and has undergone a third-party audit. It uses 256-bit AES encryption and is designed with zero-knowledge architecture so that only you have access to your passwords.
NordVPN allows you to autosave and autofill passwords, generate new passwords, and share log-in credentials in an encrypted format. You can also import them in bulk from a CSV file, and use the OCR scanner to import photos of important paperwork. Other features include biometric log-in options and two-factor authentication.
NordPass Password Manager Features
RoboForm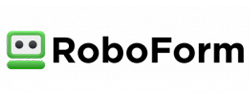 RoboForm offers many of the basic features you need in a password manager, such as a password generator, a form filler, two-factor authentication, and more. The free plan includes unlimited password storage, but you'll need to upgrade to the "Everywhere" plan if you want to sync your vault across all of your devices.
RoboForm supports most major browsers and operating systems, including Linux, and uses 256-bit AES encryption to protect your vault. You'll also get 24/7 support, and the ability to share log-ins securely with a colleague or family member. Pricing options start at $23.88 per year for an individual and $47.75 per year for Families.
RoboForm isn't just for passwords, and allows you to store entries for anything you type in frequently, including your address, banking details, and driver's license numbers, and will ask for confirmation before entering sensitive details into a form.
RoboForm Password Manager Features
Zoho Vault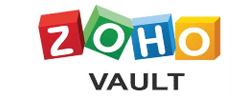 Zoho Vault is a professional-quality password manager that's also suitable for everyday internet users. Its basic features — including unlimited password storage — are free, but some features, such as cloud backup and password sharing, require a subscription.
Zoho Vault offers a 15-day free trial for new users. After that, you'll pay $0.90 per month for the Standard plan, which comes with unlimited device syncing and priority technical support. It also includes a password generator and password expiration alerts, and you can easily migrate existing passwords from another database using CSV files.
In addition to smartphone apps and browser extensions, you'll also get integrations with G Suite and Office 365, which is what makes it so great for business users. Professional and Enterprise plans start at $3.60 per user per month, for a minimum of five users.
Zoho Vault Password Manager Features
Best Linux Password Manager Basics
How Secure Are Password Managers?
The best password managers store your passwords using 256-bit AES encryption, so that your passwords can't be viewed by third parties while in storage or in transit. Data breaches can happen, but they're rare and less likely than many other scenarios, such as someone hacking into an account because you used a weak or duplicate password.
Can I Store My Passwords Locally?
If you're worried about storing your passwords in the cloud, some password managers give you the option of storing your vault locally instead. This means if you want to sync your passwords to other devices, you'll have to do it over your home Wi-Fi network or another trusted connection. While this requires a little more setup, you won't have to rely on a third party to keep your passwords safe.
What Is a Command-Line Password Manager?
Most password managers are designed with a user-friendly interface that makes it easy to store, sort, and organize your passwords. Some password managers for Linux offer a command-line interface that allows you to run scripts on your vault. You can use this to manage your passwords, save session tokens, move between accounts, and more.
Is It Easy to Switch Password Managers?
If you switch to a new operating system and want to change password managers, you won't have to start all over again and input all of your passwords from scratch. In most cases, you'll be able to export your passwords as a .CSV file or another file format, so you can easily import them into your new password manager.
If this option is important to you, make sure that any password manager you sign up for offers built-in tools for importing and exporting passwords.
Can a Password Manager Protect Me From Other Threats?
Using a password manager is just one aspect of online security and it won't protect you from everything that can go wrong on the internet. However, some password managers offer additional tools, such as secure document storage, where you can store your IDs, banking information, and other documents in an encrypted format.
You'll also find password managers that come with multi-factor authentication tools, data breach monitoring, antivirus software, and other additional features.