Password managers store your multitude of usernames and passwords securely in one place, so you don't have to go hunting for them. If you're a Mac user, you want to find a password manager that's compatible with all of your Apple devices. To help you choose the right one, we evaluated over 20 password managers to build this list of the best mac password managers of 2020.
The 13 Best Mac Password Managers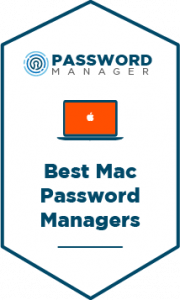 How We Chose the Best Mac Password Manager
Password managers aren't just for technology experts. You'll find password managers designed for individuals, families, businesses, and more, as well as apps for all major devices and operating systems. We've narrowed down our list of the best password managers for macOS using the following four criteria:
Security
When it comes to storing your passwords, you can't compromise on security. That's why all of our password managers use the best encryption standards available (256-bit AES with PBKDF2-HMAC-SHA512) and provide other features to keep your account secure. These include biometric login options and multi-factor authentication.
Device Compatibility
While we've focused on Mac password managers for this list, most of our picks support multiple operating systems. Since you never know when you'll upgrade your devices or switch to a different operating system, it's a good idea to choose one that you can take with you.
Most password managers allow you to store your passwords in the cloud, so you can access them on your smartphone, laptop, tablet, and any other devices.
Coverage
Some password managers allow you to store unlimited passwords and sync unlimited devices, while others have an upper limit, especially if you're using a free plan. We've focused on those that support a large number of passwords and devices, so you don't have to worry about running out of room.
Added Features
Storing your passwords securely is just one piece of the puzzle. Other features to look for are password generators, which help you create better passwords, and sharing capabilities, which allow you to share passwords with a colleague or family member.
Why We Didn't Consider Price
We didn't take price into account because it's important to choose the right password manager for you based on its coverage and features. Price isn't what determines how secure or effective a password manager is. That said, you'll find options at a range of price points, including monthly and yearly subscriptions, and even free plans.
Best Mac Password Manager Reviews
1Password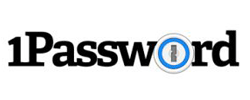 1Password is an all-in-one password manager that can store your passwords, fill in your login details automatically, and even alert you if any of your passwords have been found in a data breach. It's compatible with most major operating systems and devices, with a specially-designed Mac app that has a sidebar, "mini" mode, and dark mode.
You can use customized icons to distinguish your vaults, so it's easy to sort your logins into categories like health, finance, and entertainment. Plus, 1Password offers a family plan that allows you to share selected passwords with family members.
Individual plans cost $2.99 per month, while 1Password Families costs $4.99 per month for a family of five, and 1Password Business costs $7.99 per month per user. Other useful features include Watchtower, which notifies you about weak or reused passwords, and can even alert you if your stored credit cards are expiring. 1Password uses 256-bit AES encryption, as well as Secure Enclave with Touch ID on Mac devices.
1Password
Bitwarden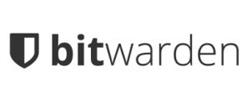 Bitwarden is an open source password manager, so you can view all of its code yourself on GitHub, and you can even host it on your own server and use command-line tools on your vault. It offers desktop apps for Windows, Linux, and macOS devices, as well as a wide range of browser extensions for Chrome, Firefox, Safari, and more.
Bitwarden is available for free, but you'll only be able to install it on two devices. For $10 per year (less than $1 per month), you can upgrade to the Premium plan and install it on an unlimited number of devices and store unlimited passwords. Bitwarden also offers a Family Sharing plan and Business plans for both small and large organizations.
Bitwarden uses end-to-end 256-bit AES encryption, so your passwords are never visible to anyone on the Bitwarden team. With the Premium plan, you'll also get 1 GB of secure file storage and two-step login with YubiKey, U2F, or Duo for additional security.
Bitwarden
Dashlane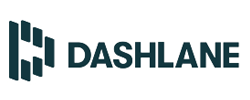 Dashlane offers a lot of the same features as other password managers, but excels with their slick and intuitive interface that they claim can "radically simplify your whole life online." On the free plan, you'll be limited to up to 50 passwords and one device, but for $4.99 per month, you can subscribe to a Premium plan for unlimited passwords and devices.
Dashlane provides apps for Apple and Android devices, as well as support for Windows, Linux, and a variety of browser extensions. You can store usernames, passwords, credit card numbers, and more, and Dashlane will automatically fill out your forms and logins for you so you don't have to type the same information in each time.
Along with password management, the Premium plan comes with a few other security features, including dark web monitoring and a VPN. The Premium Plus plan throws in credit monitoring and identity theft insurance for a total of $9.99 per month.
Dashlane
Enpass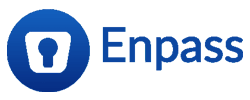 Although Enpass is available for free, you'll be limited to using it on a single device and storing up to 25 passwords. For unlimited access, you can sign up for an annual billing plan, which works out to $1 per month. You can also pay a one-time fee of $55.99 and get lifetime access to Enpass for use on all of your devices.
Enpass is an offline password manager, which means it doesn't store your passwords on its own servers. You'll have to use iCloud, Dropbox, Google Drive, or another cloud service if you want to sync your data across your devices. It does offer cross-platform support, with apps for macOS, Windows, Linux, Android, and more.
Enpass comes with several additional features, such as a tool to audit your weak, old, and re-used passwords, as well as support for wearables and biometric logins so you can access your passwords on your smartwatch and other Apple devices.
Enpass
KeePassXC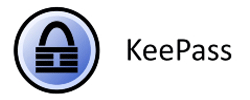 KeePassXC is a free, open-source password manager, which means you'll never have to pay for it no matter how many passwords you need to store. The downside is that it isn't as user-friendly as some premium alternatives, and you'll have to be comfortable doing your own syncing. For tech-savvy users, though, it may be worth a look.
KeePassXC offers downloads for macOS, Linux, and Windows, but it doesn't currently offer smartphone apps. However, since your passwords are stored in the Keepass file format, you can easily access them using third-party smartphone apps. You can also view the source code on GitHub and run scripts using the command line interface.
Other tools include a password generator, autofill, and integrations for Chrome, Firefox, and other popular browsers. KeePassXC uses 256-bit AES encryption and two-factor authentication to help you keep your database secure.
KeePassXC
Keeper
Keeper is a cross-platform password manager with packages available for individuals, families, and businesses. You can try it out for free for 30 days before signing up for a monthly plan. All plans come with unlimited devices, unlimited password storage, and autofill options, and they even offer a 50% discount for students.
Their premium add-ons include BreachWatch®, which alerts you if any of your records are found on the Dark Web, and a Cloud Security Vault for secure file storage. There's also an encrypted private messenger called KeeperChat. You'll get the best deal if you purchase them together as part of the Max Bundle or Plus Bundle.
Keeper is available for macOS, as well several other operating systems. You can import your existing passwords from a .csv file, generate new passwords, or prompt Keeper to remember any new passwords you type in. Keeper also provides detailed user guides and 24/7 customers support if you need help setting up your account.
Keeper
LastPass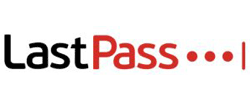 LastPass is one of the most well-known password managers out there, in part because its free version includes features that other password managers charge for. This means you can get unlimited password storage and device syncing without paying a dime.
If you do choose to upgrade to the Premium plan, you'll also get 1 GB of encrypted file storage, advanced multi-factor authentication, priority tech support, password sharing, and more, for $3 per month. Families can sign up for a plan with six users and a family manager dashboard for $4 per month, while Teams pay $4 per user per month.
You can download an app for macOS that includes a Safari browser extension, as well as apps for Windows, Linux, and mobile devices. Your passwords will be protected by 256-bit AES encryption, and if you sign up for a paid plan, you can grant a trusted friend or family member access to your account in the event of an emergency.
LastPass
LogmeOnce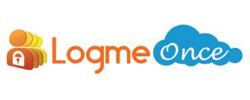 LogmeOnce supports macOS and iOS devices, as well as several other browsers and operating systems. One of its unique features is its PhotoLogin option, which helps you confirm your identity without facial recognition technology.
With this feature, your laptop will take a photo of you and send it to your trusted mobile device, and you can click "Yes, it's me!" to approve the login attempt. It will also show you the IP address and GPS location of where the login is coming from, helping you deter potential hackers. Fingerprint and other login options are available too.
You can use the Premium version for free, or pay $2.50 for the Professional version to get access to additional features. There are also family and business plans, as well as discounted plans for students. All plans come with a password generator, and tools to help you audit your existing passwords and improve your security.
LogmeOnce
RememBear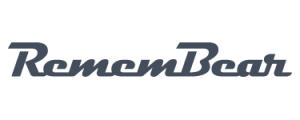 RememBear is a password manager made by the same people behind the TunnelBear VPN, owned by parent company McAfee. You can download it on your Mac, as well as on Windows, iOS, and Android devices, or install browser extensions for Chrome and Firefox. The Safari extension is installed automatically along with the Mac app.
RememBear is entirely free if you only use it on a single device and don't want to sync or backup your passwords. If you do, you'll need to pay $3 per month for the Premium plan, which syncs across multiple devices and includes priority customer support.
RememBear uses secure end-to-end 256-bit AES encryption, and supports fingerprint and face ID, along with other forms of two-factor authentication. It's also been audited by a third party that found no serious security issues.
You can use the Backup Kit to add new devices to your account, and unlock rewards that help you improve your security habits.
RememBear
RoboForm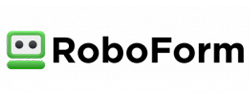 RoboForm offers all of the basic features you need in a password manager, including a tool to test the strength of your passwords and generate new ones. You can also share certain passwords securely with anyone else who has a RoboForm account.
RoboForm's free plan allows you to store unlimited passwords and log in on unlimited devices, but it doesn't include cloud backup or device syncing. For that, you'll need to subscribe to RoboForm Everywhere, which costs $23.88 per year for an individual, or $47.75 for a family of five. Premium business plans are available too.
As for compatibility, RoboForm works on Mac, Windows, iOS, Android, and more. The Mac download comes with extensions for Firefox, Chrome, and Safari, and is available in either .DMG or .PKG format. RoboForm uses 256-bit AES encryption and supports multi-factor authentication, with optional emergency account access.
RoboForm
Sticky Password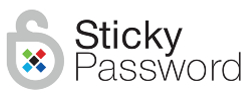 Sticky Password is available for macOS, and can also be installed on iOS, Android, and Windows devices, with unlimited storage on all plans. If you want to sync your devices, though, you'll have to pay $29.99 per year for a premium plan. Students and teachers can get the Academic version for only $12.95 per user per year.
Sticky Password supports both secure cloud syncing and local Wi-Fi syncing, which you can use if you don't want your data to ever leave your network. It also works with up to 16 browsers, including some less common browsers like Chromium and Yandex.
In addition to industry-standard 256-bit AES encryption, you can set up biometrics and multi-factor authentication to protect your account. Other features include a password generator, password sharing tools, automatic form filling, and a digital wallet.
Sticky Password
True Key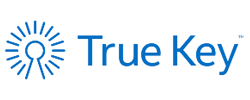 True Key is another password manager owned by McAfee, which offers a free version and a premium version that costs $19.99 per year. The paid version lets you store an unlimited number of passwords, while the free version only lets you store 15.
True Key uses 256-bit AES encryption and multi-factor authentication, and works with Mac, iOS, Windows, and Android devices, as well as several major browsers. You can add passwords by importing them from a different password manager, typing them in manually, or letting True Key collect them automatically as you browse the web.
Other features include a color-coded notebook, a digital wallet for storing credit cards, ID documents, and addresses, and a password generator, which allows you to create strong passwords up to 30 characters long. If you're concerned about forgetting your master password, don't worry: True Key lets you log in with biometrics, such as your face and fingerprint ID, instead of a master password.
True Key
Zoho Vault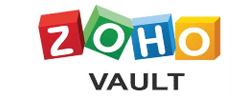 Zoho Vault calls itself a "password manager for teams," but it's just as good for families and individuals. One of its key selling points is that you can integrate it with other Zoho apps, as well as G Suite, Google Drive, Office 365, Dropbox, and more.
Zoho Vault's free plan allows you to store unlimited passwords, but you'll need to get a paid plan in order to make use of secure password sharing and cloud backup features. The Standard plan costs $0.90 per user per month, while the Professional plan costs $3.60 per user per month with a minimum of five users.
Zoho Vault has a handy visual dashboard to help you assess your password security and supports multi-factor authentication via SMS, touch ID, QR scan, and more. It's browser-based, so there's no standalone Mac app, but you can use it with Chrome, Firefox, and Safari, and download the Android or iOS app for your smartphone.
Zoho Vault
Best Mac Password Manager Basics
How Do Password Managers Work?
The best password managers perform these key functions:
They generate strong passwords
Store them securely
Fill in your login information automatically
Password managers use strong encryption to prevent your passwords from falling into the wrong hands, and while data breaches can happen, they're relatively rare.
Doesn't My Mac Already Have a Password Manager?
Yes, Apple computers come with a password manager called Keychain Access, which can remember your login details and fill them in automatically in some browsers. If you enable iCloud Keychain, it can sync your passwords across all of your Apple devices, including your iPhone and tablet.
However, since it's limited to Apple products, you won't be able to use it to sync your passwords with your Windows or Android devices.
Do Password Managers Work on All Devices?
Many password managers are cross-platform compatible, which means you can install them on multiple devices. Some password managers, though, don't provide apps for all operating systems and don't offer extensions for all browsers.
In most cases, you can log into your vault in a browser window and copy/paste your passwords manually if there isn't an app available for your device.
What Is Two-Factor Authentication?
Two-factor authentication, or 2FA, is a way of confirming that it's really you trying to log into your account. Instead of granting access to anyone who has your master password, your password manager will send a code to your phone via an app or text message. If you don't confirm the code, then you won't be able to log in.
This extra step makes it much more difficult for anyone to gain unauthorized access to your account, even if they have your master password.
What If I Forget My Master Password?
Every password manager has a different way of handling things if you get locked out of your account. Some password managers provide backup codes that you can store in a secure place and use to log in if you forget your master password. Others don't offer any sort of recovery mechanism and you'll be locked out of your account for good.
If you still have access to your email account, then you'll be able to reset most of your logins individually, but it's best if you don't let it come to that.