Password managers make it easy to generate and store secure passwords for all of your online accounts. But with so many of us using multiple devices — from laptops to smartphones — it's important to choose a password manager that works on your preferred operating system. We've put together this list of the best Windows password managers so you can narrow down your options and choose one with all of the features you need.
The 12 Best Windows Password Managers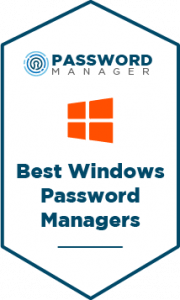 How We Chose the Best Windows Password Managers
There are hundreds of password managers available. While they all do essentially the same job, they vary widely in terms of security, functionality, compatibility, and storage limits. With that in mind, we've used the following four criteria to assemble our picks for the best password managers for Windows:
Security
Storing your passwords in a password manager is more secure than writing them down on paper — as long as you choose one that meets the latest security standards. We've only included those that use the best encryption standards available (256-bit AES with PBKDF2-HMAC-SHA512), and include other security features to keep your information safe.
Device Compatibility
Since this is a list of password managers for Windows, we've only selected options that are compatible with PCs and other Windows devices. But we know that many Windows users have other devices too and may want to sync their passwords to their tablets and smartphones. We've made sure to include password managers that work on additional operating systems for maximum device compatibility.
Coverage
It's important to create a unique password for each of your accounts and avoid reusing them for multiple log-ins. That means your password manager needs to be able to store hundreds of passwords without running out of space. We've made note of which ones have limits on storage and syncing, and which ones support unlimited passwords.
Added Features
Many password managers distinguish themselves by offering additional features, some of which are must-haves — like a password generator — while others may be convenient for some users, such as password sharing with family members and colleagues.
Why We Didn't Consider Price
We didn't take price into account when assembling our list, because you can find quality password managers at a range of price points, from free to enterprise-level. You'll have to decide for yourself what features you're willing to pay for and whether to choose an individual subscription or one you can share with your family.
Best Windows Password Manager Reviews
1Password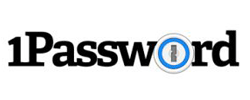 1Password is a feature-filled password manager with pricing plans for individual users, families, and enterprise users. You can try it out for free for 30 days, after which you'll pay $2.99 per month for an individual plan or $4.99 for a family of five. 1Password has apps for Windows, Mac, iOS, Android, Linux, and more, making it a good choice for users who rely on a combination of devices and operating systems.
You'll also get two-factor authentication options to protect your vault, 24/7 support via email, and a 365-day item history in case you need to look up a deleted password. All plans include AES-256 bit encryption, notifications when a website you use has been compromised, and travel mode to protect your account when crossing borders.
You can use 1Password on any number of devices to store unlimited passwords, plus up to 1 GB of secure document storage.
1Password Password Manager Features
Avira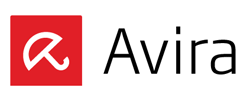 Avira Password Manager offers monthly plans for $2.99, and annual subscriptions for $31.99 per year, with a 30-day money-back guarantee. You can also try out the free version, which offers many of the same features.
These include a security check to analyze your passwords, multi-factor authentication options including Touch and Face ID, and automatic syncing across all devices. Avira works on Windows PCs, Mac and Android devices, iPhones, and more. It also offers extensions for most major browsers, including Firefox, Edge, Opera, and Chrome.
If you forget your password and are still logged in on a mobile device, you can use your biometric details to reset your password. You can also scan credit cards directly into the app to add them to your digital wallet. Avira offers a range of other security products too, such as a VPN and antivirus software, so it may be worth buying them as a bundle.
Avira Password Manager Features
Dashlane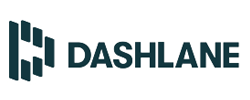 Dashlane is one of the most user-friendly password managers on our list, with a modern design that makes it easy to improve your internet security habits. You'll get a password manager, digital wallet, and other privacy tools all-in-one, with paid accounts starting at $4.99 per month, and family plans starting at $7.49 for up to five additional people.
Dashlane offers a free plan too, but you can only store up to 50 passwords and use it on one device. You'll need to upgrade in order to sync your vault across all of your devices, with a 30-day money-back guarantee in case you change your mind. Apps are available for Windows, MacOS, Android, and iOS, as are several browser extensions.
Dashlane uses the latest security standards, including AES-256 encryption, and offers additional tools on the Premium Plus plan, including dark web monitoring and identity theft insurance to help protect you from hackers and data breaches.
Dashlane Password Manager Features
Enpass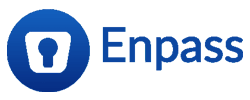 Enpass is a good option for security-conscious users because it doesn't store your data on its own servers. All of your passwords are stored locally, and you can sync them over your own Wi-FI network using Dropbox, iCloud, Google Drive, or another account.
Another point in favor of Enpass is that its desktop app is entirely free. You can install it on your Windows, Mac, or Linux device without paying a dime. You can also store up to 25 items for free using the Android or iOS smartphone app. For unlimited storage and devices, you can subscribe for $1 per month, or pay a one-time fee of $55.99.
Enpass offers many of the features that come standard with password managers, such as a digital wallet, password generator, and multi-factor authentication options. You can get started by importing existing passwords from an Excel spreadsheet or .CSV file.
Enpass Password Manager Features
Kaspersky Password Manager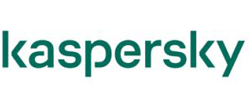 Kaspersky is an internet security company that offers a range of products for home and business users. In addition to their password manager, you'll find antivirus software and other privacy tools for Windows, Mac, Android, and iOS devices.
Their password manager is available for free, but you'll be limited to one device and up to 15 passwords. The premium version costs $14.99 per year for one user, and comes with a digital wallet, password generator, biometric login options, and more. You'll also be able to store files and photos in a searchable digital vault.
Kaspersky Password Manager uses up-to-date security standards, including AES-256 encryption and "zero-knowledge" technology, to keep your passwords safe. It can also fill in forms with your address, credit card details, and other info automatically, and will even clear the clipboard afterwards to prevent misuse.
Kaspersky Password Manager Features
KeePass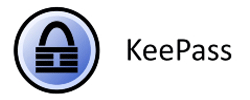 KeePass is an open-source password manager that's free to use on Windows, macOS, and Linux devices, although you'll have to pay for a third-party app if you want to use it on your mobile devices. Tech-savvy users can view the source code to confirm that it's secure and use command-line tools to automate password management.
KeePass offers all of the latest security features, including 256-bit AES encryption and biometric log-in options, although its interface is a bit dated and may not be suitable for users who are new to password managers. Since your passwords are stored on your devices, and not in the cloud, you'll have to back them up yourself over Dropbox or another service if you want to sync them across all of your devices.
KeePass also supports a range of plug-ins and extensions that allow you to import and export passwords, generate "pronounceable" passwords, and more.
KeePass Password Manager Features
Keeper
Keeper offers multiple internet security tools that can be purchased on their own or as part of a discounted "bundle." In addition to a standalone password manager, you can get a private messenger, secure file storage, dark web monitoring, and more. Keeper offers a 30-day free trial for personal users and a 14-day free trial for businesses.
The personal plan includes unlimited password storage and device syncing, as well as face and fingerprint ID log-in options, and secure password sharing. You can also set up emergency access for a trusted colleague or family member, and turn to 24/7 customer support if you have any issues. Keeper works on several operating systems, including Windows and macOS, and provides extensions for most major browsers.
Other features include the ability to attach files or photos to each entry, and the option to restore previous versions of any entries that you've accidentally deleted.
Keeper Password Manager Features
LastPass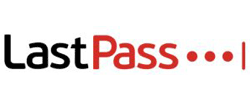 LastPass offers one of the most comprehensive password managers available, with no limits on devices and storage, even for free users. For $3 per month, you can upgrade to the Premium plan to get password sharing features and encrypted file storage.
LastPass supports all major operating systems and browsers, including Windows PCs, smartphones, and other mobile devices. Your passwords are protected by 256-bit AES encryption, and you can set up biometric log-ins to access your vault. You can also use the separate LastPass authenticator app to set up multi-factor authentication on other accounts with automatic push notifications for speedy and secure log-ins.
Other features include a password generator and random username generator, as well as autofill options, a digital wallet, and dark web monitoring. Business and family plans are available if you want to add multiple users to your LastPass account.
LastPass Password Manager Features
MYKI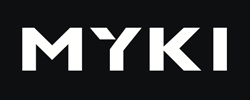 MYKI is a password manager for both individuals and teams that also offers multi-factor authentication options and the ability to "pair" your devices for faster log-in. You can use it to grant access to your accounts when you log into them on another device.
Unlike most of the password managers on our list, MYKI doesn't store your vault on its own servers. Instead, it stores it locally on all of your devices. Another unique feature is that you don't have to use a master password to log in. You can use a PIN or biometric ID options instead, eliminating the worry that you'll forget your master password.
MYKI offers several options for importing and exporting passwords, and you can even share log-in details with a friend or colleague without sharing your password itself. MYKI keeps it hidden from them within the app. MYKI is free for individual users, while plans for teams start at $3.99 per user per month with a minimum of five users.
MYKI Password Manager Features
NordPass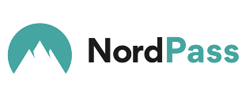 NordPass is brought to you by the team behind NordVPN and uses the same level of encryption (256-bit AES) for both products. It's been audited by a third-party and uses zero-knowledge architecture so no one on the team can ever see your passwords.
NordPass is available on Windows devices and supports most major operating systems and browsers. You can use it on up to six devices at once on a paid plan, but only one on the free plan. There's no limit to how many passwords you can store.
In addition to a secure password vault, you'll also get autosave and autofill features, a password generator, and biometric authentication options. You can import passwords from a .CSV file and use OCR scanning to save other important documents.
Premium plans start at $2.49 per month for a single user and $3.99 per month for a family of five. All plans include a 30-day money-back guarantee.
NordPass Password Manager Features
RoboForm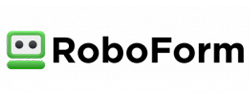 RoboForm is a password manager for individuals and businesses with a free plan and an "Everywhere" plan that costs $1.99 per month or $23.88 per year. Both plans come with a form filler, unlimited password storage, a password generator and auditor, and more, but only the paid plan includes account backup across all devices.
You'll also be able to share log-ins securely with other users and get 24/7 support if you need any help. Other features include .CSV import and emergency access. If you need to add additional users, you can choose the family plan for $47.75 per year, or sign up for the business plan, which costs $3.35 per month per user.
RoboForm is available on most platforms, including Windows, so you can install it on your PC, smartphone, and other devices. It also features a digital wallet for one-click shopping and uses 256-bit AES encryption to keep your data safe.
RoboForm Password Manager Features
Sticky Password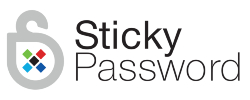 Sticky Password offers biometric authentication options and Wi-Fi syncing to keep your account secure. Free users can install it on any number of devices and store unlimited passwords, but only Premium users get unlimited syncing across devices. Other tools include a digital wallet and secure note storage for your IDs and other documents.
Sticky Password is available for Windows users, with extensions for over 16 browsers and support for Android and iOS devices. It even allows you to create a copy of your vault on a USB flash drive, so you can carry it with you in an encrypted format.
The Premium plan costs $29.99 per year and comes with priority support and a 30-day money-back guarantee. All purchases include a donation to a manatee protection fund, inspired by their mascot. Business and Academic plans are also available.
Sticky Password Password Manager Features
Best Windows Password Manager Basics
How Do You Use a Password Manager?
Some Windows password managers take a little effort to set up, but most are designed to do all the work for you. You'll be prompted to store or generate a new password the first time you visit a website and your password manager will automatically fill in your log-in details the next time you visit the same site.
You can also sort your passwords into folders, update old or insecure passwords, sync your passwords across multiple devices, and more.
Do I Need a Password Manager for My PC?
If you've made the decision to use a password manager, then you may be wondering how important it is to choose one that's compatible with your operating system. Most password managers allow you to log in using any web browser, so you can still access your vault even if you haven't installed a Windows application.
However, if you want to be able to use all of its features, such as syncing and autofill options, you'll need to install either an application or browser extension.
Is It Safe to Share Passwords?
As a general rule, it's not a good idea to share your passwords with other people, even trusted family members or your spouse. But there are some occasions when you don't really have a choice, such as for shared personal or business accounts.
In that case, it's much safer to use a password manager and share your password in an encrypted format, rather than write it down on paper or send it in a text message.
Who Will Have Access to My Passwords?
There are two ways that a password manager can store your passwords: either locally or in the cloud. Local storage means they're only stored on your own devices and you can sync them across a local network, such as your home Wi-Fi network.
Cloud storage means your password manager will store them in an encrypted format on their own servers, making it easier for you to access them on all of your devices. Either way, they're protected by 256-bit AES encryption, so they won't be visible to hackers or even to your password manager's employees — only to you.
What Happens if I Lose My Master Password?
You'll need to remember a single master password in order to log in to your password manager. If you forget it, you may be permanently locked out of your account. Each password manager has its own policy around account recovery, so if you think you might forget your master password, choose one that allows you to set up biometric log-ins or a backup code to restore access to your account.